| | |
| --- | --- |
| Writer : | Sneh Sapru |
| Cast : | Yuki Ellias |

ELEPHANT IN THE ROOM
---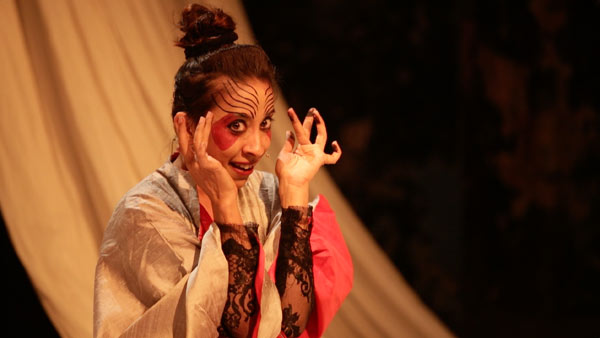 ELEPHANT IN THE ROOM is a solo theatre performance about the whimsical adventures of a young boy in search of his missing head. It's a coming-of-age story with eccentric characters, whose destinies intertwine in a plot that twists and thrills.

Master Tusk is a young boy, whose been given a new head - an elephant's head. Confused and bewildered, he finds himself lost in the forest. But dangers lurk at every turn. He encounters a motley couple: Makadi (spider) and Moork (poacher), a clumsy duo in search of a big-ticket ransom. Things don't go as planned, when a prophecy that is revealed changes everything. Amidst a cursed love affair, an encounter with the eccentric old elephant and the hunt for a missing head, Master Tusks sets off on an adventure that changes his life. But will he be able to carry his head on his shoulders?

Elephant in the Room is specifically commissioned for The Park's New Festival, and will tour as a part of the festival to Chennai, Bangalore, Hyderabad, Mumbai, Delhi and Kolkata.



---
| | |
| --- | --- |
| | ELEPHANT IN THE ROOM Play Schedule(s) |
No upcoming shows.