| | |
| --- | --- |
| Writer : | Dr. Shankar Shesh |
| Director : | Pritesh Sodha |
| Cast : | Pritesh Sodha, Paresh Vora, Mihir Trivedi |

Korat
---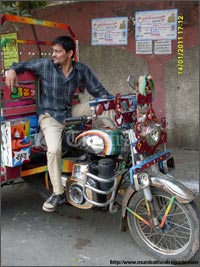 Korat - that's the way he pronounced the word "court". His inability for the correct pronunciation for the law house matched his scepticism for what was going on there...in the court!

What the law labels as a brutal murder, for him was just a rational way to end an individual's agony. He had killed his father, rather a patient of carcinoma of lungs in his last stage. His father was pleading for death every day.

Locked behind those rigid iron bars of law, he now awaits death just like his father did and watches the gallows through the hopeless window.

Is Euthanasia equivalent to murder? The play echoes this question in the huge rooms of the 'Korat' The play has been adapted in Gujarati by Paresh Vora.