Vipul-Shefali Shah's comeback play Bas Itna Sa Khwab Hai...!



July 31, 2010 12:00:00 AM IST
MTG editorial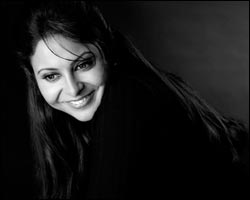 This is the name of the play that Shefali Shah is going to make her theatrical comeback with

Vipul and Shefali Shah are making a comeback to theatre after 14 and 10 years respectively. The play they have chosen to make a comeback with is originally a Marathi play called Dhyanimani. This play is currently being directed in Hindi and the name of the Hindi version is Bas Itna Sa Khwab Hai. The male lead of the play has also been casted and is going to be executed by actor Kiran Karmarkar.

Vipul is the presenter of the play, Shefali the female lead and Kiran is the male lead. The play is being directed by Chandrakant Kulkarni, who had directed the original play Dhyanimani. "We thought a lot about the title of the play. We could have gone with Dhyanimani, but we wanted to give it a new title and Bas Itna Sa Khwab Hai is perfect for it. I am sure the audiences will figure out why we have chosen this title when they see the play," says Chandrakant.

Vipul has been a part of four plays before this and intends to be more active now. "The rehearsals of the play have started and I know for sure that this play will set the bars high for theatre," says Vipul. The moviemaker had offered Shefali two-three plays before they got married, but Shefali's busy schedule did not permit her to be a part of those.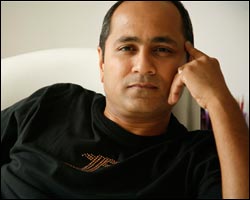 Shefali herself is very excited to be back on stage and the fact that this is going to be the first play that both husband and wife are going to be a part of. "I had started my acting career with theatre. And then TV happened, then movies, then marriage and then kids. And this is why theatre took a backseat for 10 years. Unlike movies, theatre is an excessively demanding platform. You have to be 100 per cent committed here and can't give excuses like, 'today my kid is not well and I need to spend some time with my family'. Also in these 10 years nothing great came my way. But now I am ready to give my 100 per cent to it and this is when Vipul and I thought that we should approach Chandrakant Kulkarni, the director of the original Marathi version, and ask him if he is interested in making a Hindi version of it. This was one of the best plays of its time and for an actress this play is a treat. I couldn't have thought of a better play for a comeback," shares Shefali.

Dhyanimani is a Marathi play that was showcased for the first time ever, 15 years back. It is a socio-psychological thriller. It talks about the purpose of life and how reality is replaced by illusions. Kulkarni had directed this play 15 years ago as well and had got a lot of accolades for it. "This play was written by Prashant Dalvi and we had shown 500 shows of this play at that time. When Vipul and Shefali approached me to direct the Hindi version, I was very happy and immediately accepted the offer. We are planning to make this a national level play. We are going to start the rehearsals soon and hope to take this play to an international level," says Chandrakant Kulkarni, the director of the play.

It is going to be an exclusive play with selective shows in various cities in India and abroad. The play is being produced by Kaustubh Trivedi and will be showcased first on August 15th. For the love of theatre... this one is definitely worth the wait!