NCPA Select presents Hiroshi Koike's MAHABHARATA...



January 2, 2015 2:54:59 PM IST
MTG editorial


Hiroshi Koike's MAHABHARATA is an international project spanning four years. It commenced in Cambodia in 2013 with Chapter 1. The project will be completed in four chapters, which will be produced from India, Japan and Malaysia in the subsequent years. This is the second chapter, produced in India. It starts with the 'game of dice', the critical turning point in the dramatic development of this great epic.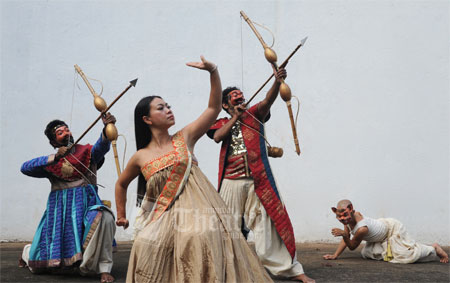 Director, Playwright & Choreographer: Hiroshi Koike

Performed by Tetsuro Koyano, Sachiko Shirai, Lee Swee Keong, Waewdao Sirisook & others

Presented by the Hiroshi Koike Bridge Project (Japan) in association with Theatreconnekt Performing Arts Society (Kerala)

Date: Wednesday, 14th January 2015
Time: 5.30 pm
Venue: NCPA Experimental Theatre

Mumbai Theatre Guide takes no responsibility for change in schedule.