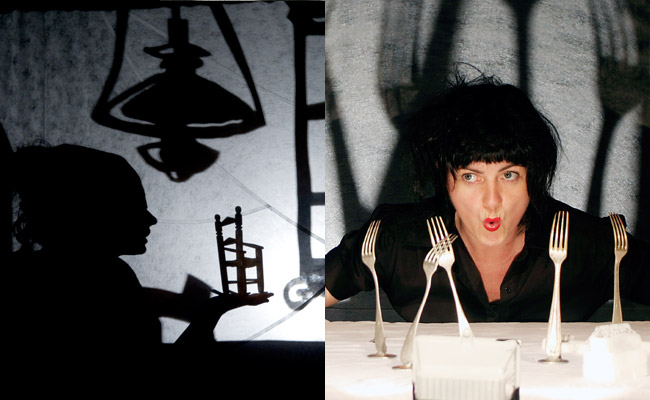 Tifli - International Festival of Theatre for Young Audiences by Assitej India
,
is an international theatre festival designed especially for children and young audiences.
'Tifli'
is the Persian word for childhood and the festival is a celebration of childhood through theatre. Now in its 4th year, Tifli is being hosted across three cities - Delhi, Hyderabad and Mumbai.
At the Mumbai edition this year at
G5A
, the festival will host two plays from France by theatre company
Cie Akselere
.
The two plays:
GRAND-FATHER'S HOUSE
Performance length:
45 minutes
Form:
Puppets, Shadow and Object theatre; Non-verbal
Suitable age group:
5 years to 11 years
SLEEPING BEAUTY
Performance length:
55 minutes
Form:
Acting, Shadow theatre and Object theatre
Suitable age group:
13 years and above
The Schedule:
Thursday 7th December 2017 – Grand-father's House (from France) at 10 am, 12 noon and 6.30 pm
Friday 8th December 2017 – Sleeping Beauty (from France) at 10 am and 12 noon
How to attend the shows:
For entry passes please write to
tiflimumbai@gmail.com
(Please note that as both plays are for an intimate audience, there is very limited seating)
Venue:
G-5/A, Laxmi Mills Estate, Shakti Mills Lane, Mahalaxmi, Mumbai
About G5A
The G5A Foundation for Contemporary Culture is a not-for-profit organisation that encourages contemporary art and culture, good governance and sustainability. The space for culture and community is in a reconstructed warehouse in the mill district of Central Mumbai.
About ASSITEJ India
Assitej India is a part of an international association of Theatre practitioners for Children and Young Audiences. Assitej India hosted India's first ever International TYA conference in 2011, published India's first Magazine on Theatre for Children with Assitej Germany and since 2014 has been hosting India's only multi-city international TYA festival "Tifli".
*Mumbai Theatre Guide takes no responsibility for change in schedule.