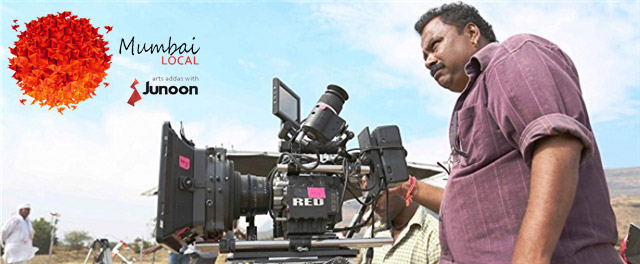 How does the creative process transform the artist? How does it impact him or her as a human being? And what does it mean for future pieces of art this artist will create? Many artists will tell you that creating art is an intensely personal process, driven by deep instincts and sudden flashes of insight. When this comes together with great skill and craft, pieces of art are created that touch viewers and and audiences in ways that they too may not be able to express. However, with some artists we will see a distinct journey or particular obsessions through their work; with others we might not.
Junoon's 'Mumbai Local'
will host
Nagesh Bhosle -
Marathi actor and director. Nagesh feels that making films has "made me a better man." Drawn to unusual subject matter, dealing with internal conflicts of society, conflicts of people, he says "everyday of the shoot is a learning... when you work on conflicts of people, you get to understand people better. You get better at understanding the subtext of life."
Through excerpts from his films and anecdotes ranging from stories that came to him to run-ins with the censor board, you can expect to go on a delightful, thoughtful journey with
Nagesh Bhosle
.
Date:
Sunday, 10th December 2017
Time:
5 pm
Venue:
Bhau Daji Lad Museum, Byculla (E)
There will be Museum entry fee for this event.Mumbai Local is free but RSVP recommended.
To save your seat,
click here
Seating on a first-come-first-serve basis. Please note:
Some Mumbai Local content may be for older audiences only. If you would like to bring someone below 12 years, do check with the organisers.
*Mumbai Theatre Guide takes no responsibility for change in schedule.