In their continuing collaboration with intimate performance venues, Mumbai Theatre Guide and Astitva after C.L.A.P. Centre in Malad West, now tie up with 'House of Wow' in Bandra. 'House of Wow' offers yet another great opportunity to theatre groups and individuals to stage their work in Mumbai's premier western suburb. The venue has been hosting plays and stand-up comedy and dance events.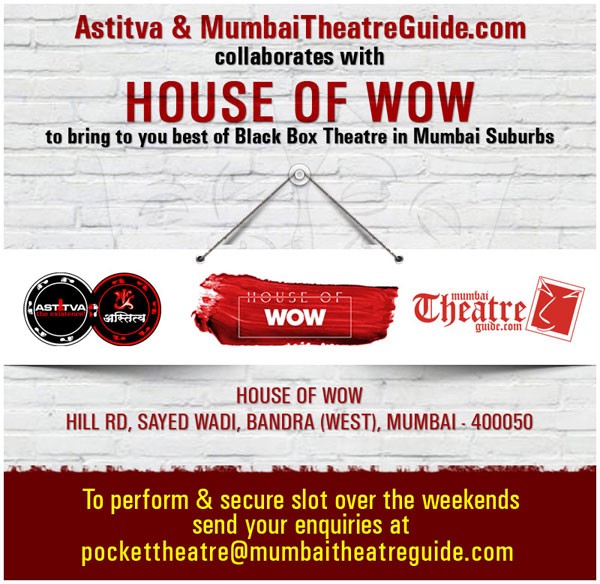 It is one of
Mumbai Theatre Guide's
key goals to open up alternative performance spaces such as
'House of Wow'
across the city in support of theatre.
If you are interested in staging your play or event at 'House of Wow', please write to us at dramas@mumbaitheatreguide.com
.
Please provide the name of the group and the the play/event; the synopsis of the play, number of actors in the cast and team members needed backstage, duration, video links (if any) and proper contact details. We will respond as soon as we can.