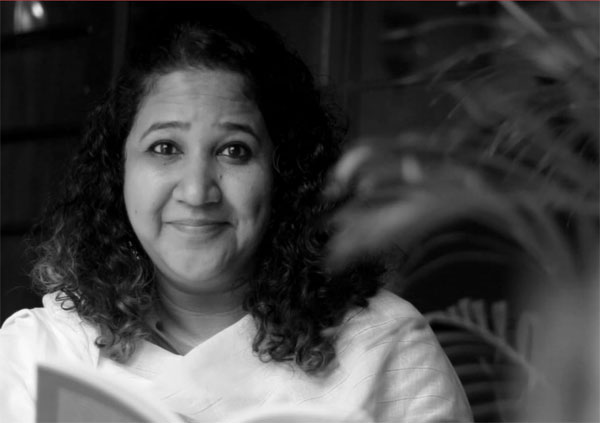 The Drama School Mumbai (DSM)
will be hosting actress and director
Rasika Agashe
, an alumnus of the
National School of Drama (NSD).
At the
DSM, Rasika Agashe
will talk about her theatre company, the theatre industry, and education in recent times.
The
Conversations @ the DSM
have been initiated as a tribute to the late
Rekha Sabniswho
played a pivotal role at the
Mumbai Marathi Sahitya Sangh
where the
DSM
is located.
Date and time:
11th November 2017, 5 PM
Venue:
5th floor, Mumbai Marathi Sahitya Sangh, Kele Wadi, Girgaon, Charni Road East, Mumbai 400004.
About Rasika Agashe:
Rasika Agashe is an actor and director working with the Marathi and Hindi theatre industry. She is a graduate of the National School of Drama and a full-time theatre practitioner. Rasika has also been featured on TV, film and the web. Ajji, her latest independent film as an actor made its debut at the Busan International Film Festival.
Rasika is also a co-founder of Being Association, a group working on promoting performing arts. The group produces plays while working on the promotion and education of theatre in India.
About Conversations@ the DSM:
Conversations are a tradition in theatre. And so, the DSM brings an entire series of discussions, talks and conversations, curated for the first weekend of every month. Conversations@ the DSM started in April 2017. These conversations form part of an ongoing series of talks between theatre-makers young and old. The entire series has been curated by Yugandhar Deshpande and Anuja Kale of Theatre Across.
About Rekha Sabnis:
Rekha Sabnis was a one-woman theatre army. She ran theatre group Abhivyakti from her house. She took care of sets, costumes, bookings, transport, tickets as well as acting and directing. Abhivyakti starting performing at the Mumbai Marathi Sahitya Sangh, the same building that houses the DSM today. Rekha Sabnis was a key force behind the DSM-Sahitya Sangh partnership. And this partnership makes our work forging a new generation of theatre-makers, possible. Rekha passed away in September last year, studying elements of the Natya Shastra till the very last.
*Mumbai Theatre Guide takes no responsibility for change in schedule.