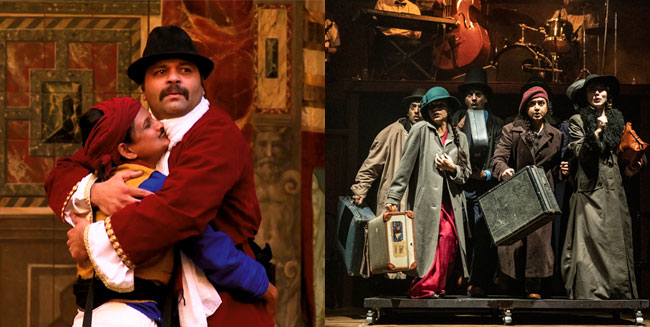 The Company Theatre
, led by
Atul Kumar
, turns
25 years
. The Company Theatre has had a long journey with a variety of performances that have included musicals and clown shows, comedies and tragedies, children's theatre and youth programmes, seminars and conferences, international collaborations, performances in alternate spaces and exploring architecture in performance spaces, arts festivals, and last but not the least, establishing an artist residency in Kamshet to enable performance research, training and rehearsals.
The Company Theatre
celebrates this milestone with two of its successful theatre productions at
Prithvi Theatre
in October first week.
Its latest production,
DETECTIVE NAU-DO-GYRAH
, which has been part of the
Aadyam
edition this year along with
PIYA BEHRUPIYA
, an adaptation of
Shakespeare's TWELFTH NIGHT
, and which travelled to the
Globe Theatre
in London, will be staged at
Prithvi Theatre
.
DETECTIVE NAU-DO-GYRAH will be staged on 2nd, 3rd, 4th, & 5th October 2018 (on all days at 9 pm).PIYA BEHURIPYA will be staged on 6th and 7th October 2018 (on both days two shows each at 6 pm and 9 pm)
.
*Mumbai Theatre Guide takes no responsibility for change in schedule.