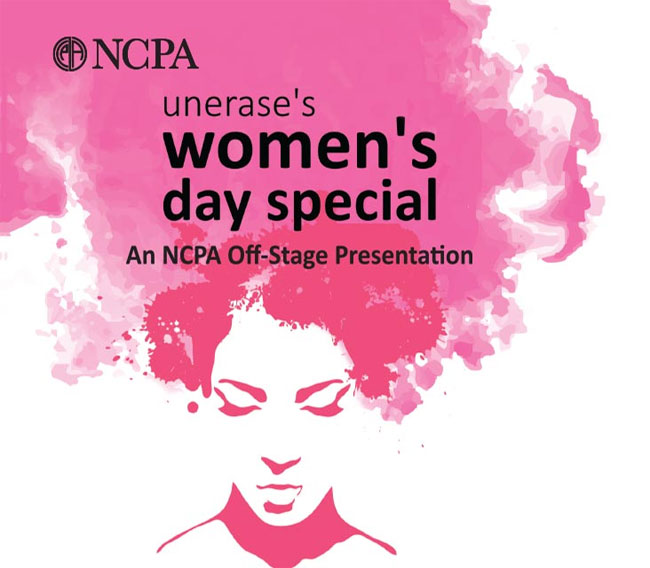 Simar Singh founded UnErase Poetry, a group that promotes spoken word performances. To celebrate five years of UnErase and to commemorate Women's Day, the group returns with its flagship event, the UnErase Women's Day Special.
The event will have "some heart-warming poetry and stories by UnErase Poetry. From stories of gender to tales of sexuality, from poetry that brings us closer together to words that inspire and empower, this Women's Day is about the journey," says a note.
The host is Simar Singh the music is by Abhin Joshi and Samuel Pandya, and the performers include Vanika Sangtani, Nivedita Chandra, Priyanshi Bansal, Mahek Jangda, Jidnya Sujata, Helly Shah, Taranjit Kaur, Priya Malik, Sainee Raj, Aranya Johar and Nidhi Narwal.
On March 8, at the Experimental Theatre, NCPA at 8 pm.
*Mumbai Theatre Guide takes no responsibility for change in schedule.