| | |
| --- | --- |
| Director : | Sam Kerawalla |
| Cast : | Vivek Tandon, Huzan Wadia, Thea Shroff, Azmin Vania, Zoran Saher and Rumy Zarir |

VIKRAM I LOVE YOU
---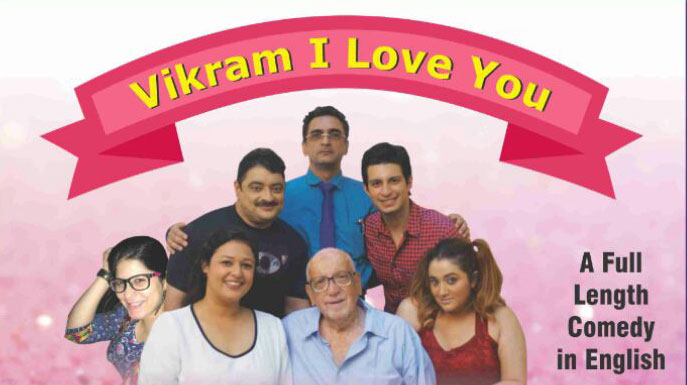 Vikram and Katy have moved to South Mumbai after 22 years of raising their children in the suburbs. While Vikram is not satisfied with his job, Katy's career as an English teacher is beginning to offer her more opportunities. Vikram being a dog lover brings home a dog he finds at Marine Drive, wearing only the name Anahita on her dog tag.

Anahita becomes a major bone of contention between the couple, and trouble begins. Tom who is also a dog lover and a friend tries to help Vikram save his marriage and the couple also visits a marriage counsellor. Katy's sister Pari too intervenes using her mastery "in handling men" but no one can help this couple come to a consensus. The marriage is in serious jeopardy until after a series of hilarious and touching complications Vikram and Katy learn a valued lesson.

Come and see how the story unfolds and how a dog can reconstruct your life.


---
| | |
| --- | --- |
| | VIKRAM I LOVE YOU Play Schedule(s) |
No upcoming shows.





Schedule