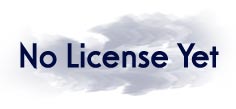 ---
Run by Shivani Tibrewala, writer-director (and actor when the need strikes!), 'No License Yet' came into being in 2002. The production company's philosophy is to engage in theatre that entertains, challenges, educates and brings about a positive change. Most importantly as the group's proprietor Shivani says, it should be able to move her because only then can she hope to move her audience.

'No License Yet' has seen three productions to date and will soon be premiering in September 2005, a dance-drama called STAYING ALIVE. All the plays have been written or adapted by Shivani and have also been directed by her. The group doesn't possess a core team of actors although some of the actors have worked in more than one production.

WHATEVER YOU SAY premiered in 2000. It is a one-act play about two people who have nothing left to say to each other. HELPDESK (2003), the second production is a comedy about a bunch of people who desperately need help. It is a satire on the socio-political situation existing in India. RACCONTINI (2003), the third production is a theatrical production of Italo Calvino's short and humorous fables.