| | |
| --- | --- |
| Writer : | Sanjay D Jha |
| Director : | Prasad Khandekar |
| Cast : | Anoop Soni, Smita Bansal, Sachin Parikh, Jay Chaubey, Durgesh Dwivedi and Prasad Khandekar |

HUM DO HAMARE WOH
---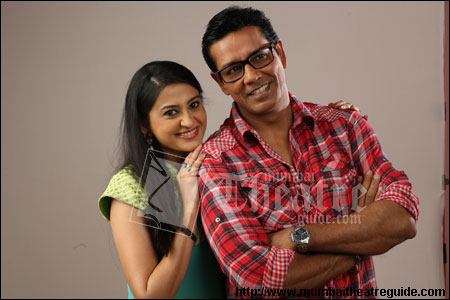 A couple (Samir and Saloni) who has lived together for nearly fifteen years reach a point of divorce. Samir who is going to die announces his wife's re-marriage plans. His drunkard friend (Dheeraj) supports his decision and calls for various candidates for Saloni. Saloni's friend Vineet enters the house as a guest and comes to know about the declaration made by Samir. Samir has been under the great influence of one famous baba call Komal baba. it is Komal baba who has announced Samir's death after a fortnight.

Saloni's friend Vineet comes to stay with them for a few days. Samir and Dheeraj decide that Vineet should be Saloni's life-partner. Saloni starts preparing for her re-marriage with Vineet. Then a salesman called 'Divangat Atma' makes an appearance. He is the salesman of death and tries his best to sell his products and services to Samir. Then Komal baba has a change of heart and declares that Samir is not going to die after all. What will Samir make of this? And, what will be Saloni's decision who was happy to marry Vineet?

A comedy with a social message.



---
| | |
| --- | --- |
| | HUM DO HAMARE WOH Play Schedule(s) |
No upcoming shows.