Raell Padamsee's Ace Productions is clearly fascinated by Mentalism. After shows by Lior Suchard, the interest has taken the form of a play and verily a murder mystery that a famed mentalist must solve. Clearly there is an audience for this kind of theatre outing.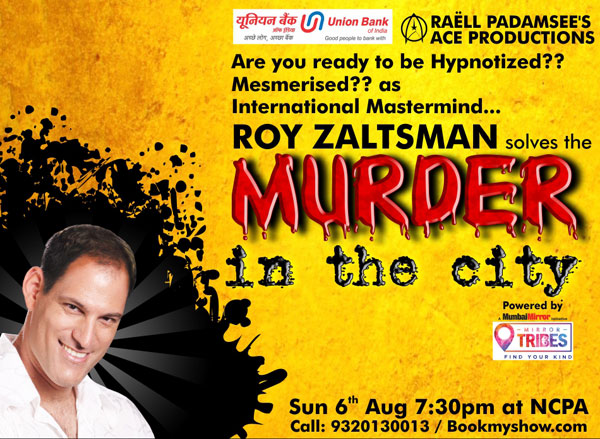 When we asked
Raell
what led her to the play, which she has directed as well, she said: ''We were the first ones to introduce Mentalism to India (on stage) and brought master mentalist Lior Suchard to India. And so with
Roy Zaltesman
, the star of the show, we decided to take this to another level altogether...for the first time ever, we conceptualised, designed and executed a murder mystery par excellence where the murder scene is in the theatre itself. The audience members are all suspects! I'm sure the audience will be amazed with the contstant gripping suspense. This is mentalism, mind illusion, hypnotism - all rolled into one. MURDER IN THE CITY has it all.''
She then adds: ''You are advised to come armed with an alibi!''
MURDER IN THE CITY will open on Sunday, 6th August 2017 at NCPA's Tata Theatre.
*Mumbai Theatre Guide takes no responsibility for change in schedule.