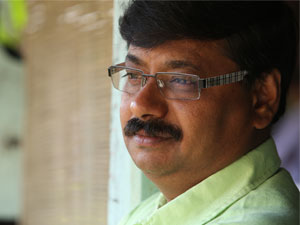 Chandrakant Kulkarni

"There must be a purpose behind remaking a play other than just whipping up nostalgia. For instance, the Wada trilogy revisits the sociological history of Maharashtra..." read more...

Sunil Barve Interview

"I earned greater acclaim as a producer within a couple of years as compared to being an actor over three decades." read more...

Ira Dubey Interview with Manvi Ranghar

"I wanted to break the idea of 'Ira the actor', and really become the character. People know me. I've done a lot of work here..." read more...

Arundhati Nag Interview

"Having Marathi roots, we were shown a lot of theatre. Behind our house in Delhi we had a maidan. You had the Ramleela there every year and a Sardarji used to play Sita..." read more...

Malavika Rajkotia

"It's always best to be hopeful. The struggle for empowerment is in itself a liberating exercise..." read more...

Purva Naresh Interview

"The stories come to you. You go with the story that you respond to in that moment. As a writer there are at least ten stories that are going on in your head..." read more...

Shaili Sathyu Interview

"We took the decision to bid adieu to Moyna in January this year. So I have had enough time..." read more...

Bharat Dabholkar

"I did my schooling in a Marathi medium school. I later graduated with Honours in Economics and Sociology/Anthropology..." read more...

Rajat Kapoor Interview

"I remember watching Mani Kaul's 'Duvidha' with my dad in 1974 when I was 13, which in hindsight, is an unusual thing..." read more...

Yuki Ellias

"I think I shifted to directing because I knew that I wasn't just interested in playing parts that other people had picked for me in their plays..." read more...

Sébastien Heins

"The show exists in our world, despite being fantastical and surreal in many moments, so it doesn't shut itself out from issues I often think about. In the show, my thoughts about black celebrity, black incarceration..." read more...

Akarsh Khurana Interview

"I am driven by good stories, good characters. I like simplicity. I won't pretend to be something I'm not..." read more...

Juhi Babbar Soni

"Finally people are accepting alternate spaces for performances. There is a welcome change in the society. People are choosing art..." read more...

Harish Patel

"I am a very hard task master, the no nonsense kind. I demand total focus and professionalism from my team..." read more...
---