| | |
| --- | --- |
| Writer : | Girish Karnad |
| Director : | Lillete Dubey |
| Cast : | Utkarsh Mazumdar, Ira Dubey, Rajev Paul, Pravishi Das, Amar Talwar, Deepika Amin, Raaghav Chanana, Armaan Sunny and Rasik Agashe |

WEDDING ALBUM
---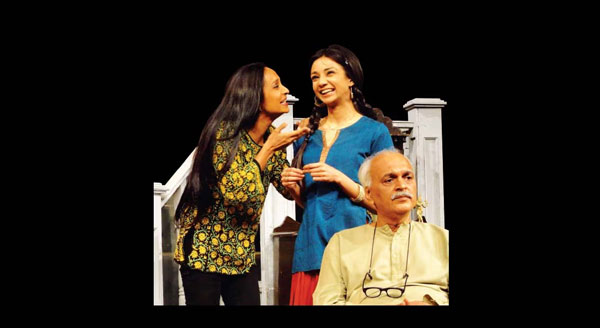 A delightfully poignant tale of love & longing in a Shining India

The "Wedding Album", Girish Karnad's contemporary new play, explores the traditional Indian Wedding in a globalized, technologically advanced India . On the surface it's a familiar picture- a joyful event when members of the clan come together to celebrate and reaffirm loyalties, but behind the picture perfect smiles, simmer long suppressed suspicions, jealousies, frustrations and aggression.

The play deals with a normal urban middle- class family : a daughter who lives abroad with her professional husband, a brother who is a software designer, a younger daughter happy enough to marry a suitable boy from the US she has never met, and then, of course, there is the doting mother and the loyal cook. Utkarsh Mazumdar plays the role of Appa. A family, which is educated, liberal, and modern. Each snapshot shows its members frozen in a projection of respectability, but each figure has a double image, with the shadow of a hidden life.

It's a hilarious spectacle. And hopefully, both revealing and moving.




---
| | |
| --- | --- |
| | WEDDING ALBUM Play Schedule(s) |
No upcoming shows.