| | |
| --- | --- |
| Writer : | Jaywant Dalvi. |
| Director : | Nadira Zaheer Babbar. |
| Cast : | Shaikh Sami Usman, Nadira Zaheer Babbar, Hanif Patni, Lokesh Rai, Mithilesh Maihar, Rhiya Yadav,Arun Gondarkar, Ankur Parekh, Shubhrajyoti Barat, Rajiv Singh |

Sandhya Chhaya
---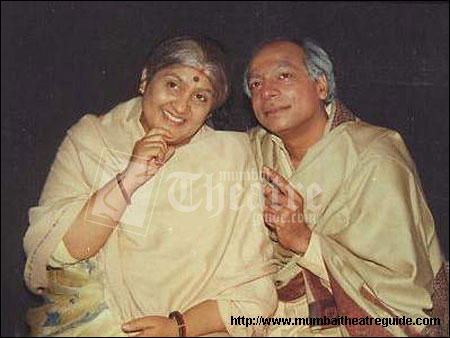 Sandhya Chayya is a well renowned play written by Eminent Marathi playwright
Jaywant Dalvi. It deals with the problems of old people. In the modern concept of family life, the bonds of relations with each other are getting weaker and weaker. Family members are drifting away from each other for materialistic and financial gains.

The play deals with an old couple nana and nani, who are very vulnerable and loveable. Inspite of having being deprived of love from their children, they still have the courage to fight the melancholy and pathos of their lives. They support and love each other and as the play unfolds, the audience also falls in love with them.

Older people who are not so useful in today's materialistic age bear the brunt of the changing values. They get lonelier and lonelier. This play is entertaining and simultaneously it tells us about old age and Loneliness. It is a great play, which can be very easily called a classic of Modern times.



---
| | |
| --- | --- |
| | Sandhya Chhaya Play Schedule(s) |
No upcoming shows.