Tavish

"I really enjoyed watching Faezeh Jalali's - SHIKHANDI! I think it was smartly written, well executed, made you laugh and most importantly - made you think!" read more...

Kyla D'Souza

"Simon Stephen's THE CURIOUS INCIDENT OF THE DOG IN THE NIGHT-TIME. Based on the novel of the same name by Mark Haddon, it is the most spectacular play I've ever had the pleasure of watching." read more...

Bhakti Rathod

"It was my first step on stage in a Gujarati play and we were performing at Tejpal auditorium. Within moments of my first few dialogues..." read more...

Khanjan Thumber

"I would say that most theatre artists are foodies and cutting chai is a support system." read more...

Kulvinder Bhakshish

"I have read many interesting articles. One of those was of Sanjana Kapoor's where she said that the city needs..." read more...

Maanvi Gagroo

"The last play I saw and liked was this Iranian production of Jon Fosse's DREAM OF AUTUMN. Although it was in Iranian..." read more...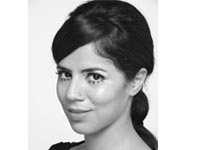 Mansi Multani

"Chris Larner's AN INSTICNT OF KINDNESS. He does the entire play alone...I met the actor-director backstage, incredibly overwhelmed, and we wept together for a moment..." read more...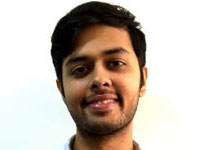 Shivam Sharma

"I have a terrible memory but I can never forget Marc Antony's speech in JULIUS CAESAR..." read more...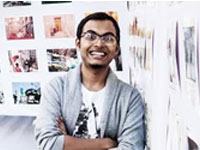 Arnesh Ghose

"Firstly, theatre spaces need to reduce rental prices. Theatre wallahs cannot afford an NCPA or Andrew's or Sophia's and neither do these guys need to suck us dry..." read more...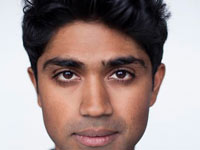 Mikhail Sen

"I was directing our college annual production - MACBETH. Despite all the misgivings and superstitions that surround the title..." read more...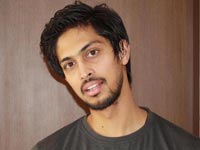 Tushar Pandey

"I also feel that theatre groups and people are little reluctant to critique each other's work, which I feel is essential for good regular work to be generated..." read more...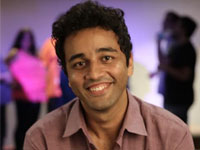 Dhruv Lohumi

"Improv theatre artists perform something called an ''Improvathon''. It's a non-stop 50 hr. show where the actors improvise a show without any sleep for the 50 hr. duration..." read more...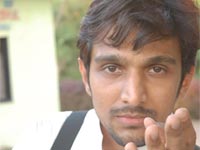 Pratik Gandhi

"I feel the theatre scene in Mumbai has created some of the best theatre productions in the country in terms of content, performances, production values, commercial viability..." read more...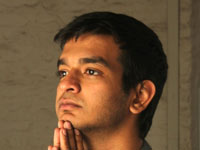 Vikrant Dhote

"'The Handsomest Drowned Man in the World', and 'Light is Like Water' by Gabriel Garcia Marquez. There's something incredibly simple and magical about both these stories..." read more...
---