| | |
| --- | --- |
| Writer : | Mahesh Dattani |
| Director : | Lillete Dubey |
| Cast : | Lillete Dubey, Soni Razdan, Neha Dubey, Sid Makkar and Priyanka Karunakaran |

WHERE DID I LEAVE MY PURDAH
---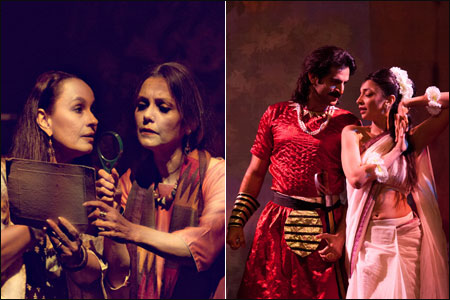 Inspired by the spirit of the famous doyens of yesteryear, this play is set in the world of theatre and cinema against a background of 50 years of history including the Partition. A drama on the life and times of an actress who saw the world in her art, but ignored the sharp vicissitudes of the real world outside.

The play is set against the famed company theatres that performed dance dramas through the 1950s till the 80s. Nazia is an actress who has been through four decades of performance, and seven decades of personal travails and political upheavals. She sailed through life on her talents that include a bizarre and funny look at life, though at the cost of affecting the lives of those who were unfortunate to be close to her.

A moving drama laced with humour, that explores the passion of an artist, who also lives in the real world and the consequence of her art on her relationships with those closest to her both personally and professionally.