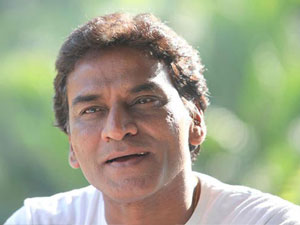 Dayashankar Pandey Interview

"I was required to wear 1.5 kilo heavy iron cast legs of the horse and a mask weighing 500 gms throughout the play. This was how I started my stint in commercial theatre." read more...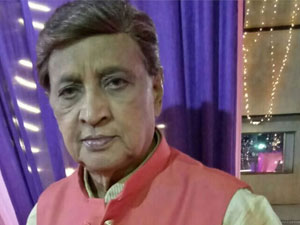 Deepak Gheewala Interview

"My guru was Chandravadan Bhatt who trained me in understanding the nuances of the language and even helped me understand stage craft." read more...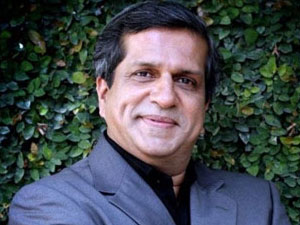 Darshan Jariwala Interview

"It's very easy to slip into your comfort zone by repeating yourself. I therefore always try and think what new I will do with my character today and how this will change the dynamics of the play." read more...


Feroz Bhagat Interview

"I will never forget the play PUCHCHE DIKRI. I had cast Priya Tendulkar for this one. I was going through a very depressing phase in my life. For some reason Priya was very unhappy with me and she walked out of the play..." read more...


Roopa Divatia Interview

"In those days I would help clean the stage, wash my costume and help in every way. This is something actors of today can never even think of doing. But it is this grounding that has helped me come a long way." read more...


Apara Mehta Interview with Jahnavi Pal

"The first memory I have of being on stage is when I was in grade 9. I did a play called SASUJI NI SAWARI which was directed by Chandravadan Bhatt." read more...


Rajul Diwan Interview with Jahnavi Pal

"The sad part is that the younger generation doesn't come to watch Gujarati plays. And until now all that audiences wanted was only comedy. There are a few good plays but people do not have the courage to experiment with other genres." read more...


Sachin Khedekar Interview with Jahnavi Pal

"Theatre is all about discipline. The fact that we rehearse for over 3 months for a play helps you develop your inner discipline. It's like a singer who does his riyaaz daily." read more...


Sanjay Goradia Interview with Jahnavi Pal

"I have often thought that how an uneducated person like me can go so far? Its because of my intellect. I remember that when I was going through a lull in my career I did a play called FATEH CHAND NU FULEKU." read more...


Utkarsh Mazumdar Interview With Jahnavi Pal

"Utkarsh Mazumdar lives theatre and lives for theatre. A director, singer, actor Utkarsh is a veteran on Gujarati, Hindi and English stage." read more...


Vandana Gupte Interview

"I have been so busy with work that I have had no time to think. I am very energetic and am great with time management. I never feel lethargic and am on a roll 24x7." read more...


Bharati Achrekar Interview

"My biggest regret and hers as well, was the fact that I didn't become a singer. I was a natural singer and my mother was very keen that I follow her footsteps." read more...


Manasi Prabhakar Joshi Interview

"I realized that one should be aware of every genre of plays. I also understood that I should not limit myself to only Marathi stage...." read more...


Rohini Hattangadi Interview

"In a free- wheeling chat the affable Rohini talks of everything from her NSD days to her director husband late Jayadev to some of her best roles and what ails the world of theatre today." read more...


Meenal Patel Interview

"The feisty, bold, outspoken Meenal Patel is recognized in the world of acting for her challenging work in theatre, television and films. Be it Gujarati, Marathi, Hindi, Bengali or English, Meenal has proven beyond doubt that she is a master of her craft." read more...
---