Vikram Phukan Interview with Deepa Punjani

"Playwright and theatre critic Vikram Phukan is opening his new play THOSE LEFT BEHIND THINGS at The Cuckoo Club in Bandra (W). Here, Vikram talks about the play's sensitive subject, its motivation..." read more...


Deepika Arwind Interview with Ayushi Shah

"My last show NO REST IN THE KINGDOM has been a culmination of many, many conversations and research. Not only academic research but research on the walk that I lived." read more...


Rohit Das Interview with Omkar Bhatkar

"Because of my cracked voice, Bryan Adams is an inspiration. I used to think that this guy has a cracked voice." read more...


Sukant Goel Interview with Omkar Bhatkar

"It is believed that all good actors come from theatre, like Naseer Sahab. So my parents were happy that I was interested in building my career in theatre." read more...


Sneh Sapru Interview with Ayushi Shah

"Magic realism really appeals to me. Both of the plays are in collaboration with Yuki who has a similar sensibility in terms of magic realism..." read more...


Puja Sarup Interview By Ayushi Shah

"I recently worked on RAMANAYA with the German director Felix Ott. It is a production put together by the Bangalore based Sandbox Collective. It's very different from what I've done so far..." read more...


Gurleen Judge interview by Ayushi Shah

"What I've really learnt and am still learning is to keep my head down and work hard. Another learning has been to develop rigour and discipline." read more...


Faezeh Jalali Interview with Ayushi Shah

"For me it is important to create something that can impact the audience's thought without being preachy..." read more...


Sophia Stepf Interview With Deepa Punjani

"I work on a chosen theme, which I find politically relevant and urgent and then I work from and with the performers and their talents. I work with people who have something to say..." read more...


Geetanjali Kulkarni Interview with Manvi Ranghar

"I always have felt that actors end up thinking a lot about themselves. Theatre tends to make you self immersed..." read more...


Gabriel Emanuel

"Sudhir Raikar has interviewed Canadian playwright Gabriel Emanuel who returns to the city after EINSTEIN on which he collaborated with Naseeruddin Shah's theatre group Motley..." read more...


Ramu Ramanathan Interview With Deepa Punjani

"I gushed on stage when I met Raveesh Kumar. I think he thought I am a village idiot." read more...


Manjari Fadnis

"It's an edge of the seat thriller. The audience will be glued right till the end." read more...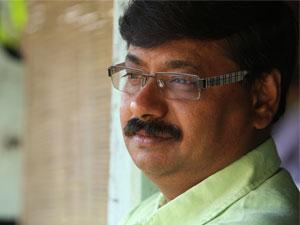 Chandrakant Kulkarni

"There must be a purpose behind remaking a play other than just whipping up nostalgia. For instance, the Wada trilogy revisits the sociological history of Maharashtra..." read more...
---