Faezeh Jalali Interview with Ayushi Shah

"For me it is important to create something that can impact the audience's thought without being preachy..." read more...


Sophia Stepf Interview With Deepa Punjani

"I work on a chosen theme, which I find politically relevant and urgent and then I work from and with the performers and their talents. I work with people who have something to say..." read more...


Geetanjali Kulkarni Interview with Manvi Ranghar

"I always have felt that actors end up thinking a lot about themselves. Theatre tends to make you self immersed..." read more...


Gabriel Emanuel

"Sudhir Raikar has interviewed Canadian playwright Gabriel Emanuel who returns to the city after EINSTEIN on which he collaborated with Naseeruddin Shah's theatre group Motley..." read more...


Ramu Ramanathan Interview With Deepa Punjani

"I gushed on stage when I met Raveesh Kumar. I think he thought I am a village idiot." read more...


Manjari Fadnis

"It's an edge of the seat thriller. The audience will be glued right till the end." read more...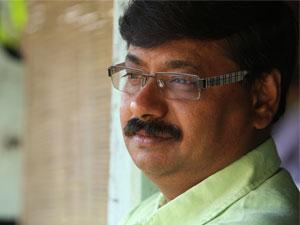 Chandrakant Kulkarni

"There must be a purpose behind remaking a play other than just whipping up nostalgia. For instance, the Wada trilogy revisits the sociological history of Maharashtra..." read more...


Sunil Barve Interview

"I earned greater acclaim as a producer within a couple of years as compared to being an actor over three decades." read more...


Ira Dubey Interview with Manvi Ranghar

"I wanted to break the idea of 'Ira the actor', and really become the character. People know me. I've done a lot of work here..." read more...


Arundhati Nag Interview

"Having Marathi roots, we were shown a lot of theatre. Behind our house in Delhi we had a maidan. You had the Ramleela there every year and a Sardarji used to play Sita..." read more...


Malavika Rajkotia

"It's always best to be hopeful. The struggle for empowerment is in itself a liberating exercise..." read more...


Purva Naresh Interview

"The stories come to you. You go with the story that you respond to in that moment. As a writer there are at least ten stories that are going on in your head..." read more...


Shaili Sathyu Interview

"We took the decision to bid adieu to Moyna in January this year. So I have had enough time..." read more...


Bharat Dabholkar

"I did my schooling in a Marathi medium school. I later graduated with Honours in Economics and Sociology/Anthropology..." read more...
---