| | |
| --- | --- |
| Writer : | Meherzad Patel |
| Director : | Meherzad Patel |
| Cast : | Danesh Irani, Sajeel Parakh, Max Fernandes, Vishwesh Krishnamurthy, Danesh Khambata, Maanvi Gagroo |

The Class Act
---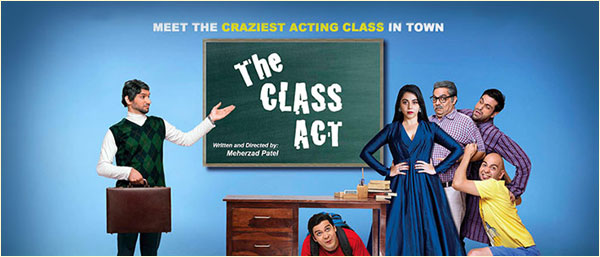 After "Like Dat Only" "The Class Act" is the 2nd play from Silly Point Productions.

Based in an acting class conducted by Mr. William, the students come from different religious, caste and class backgrounds and have conflicting views on almost everything leading to utter chaos and confusion in the classroom. Through the process of standard acting exercises, the play tackles the issues of corruption, religion, class and caste barriers. The reality, of how diversity divides is portrayed through this comedy of errors through the students of this acting class, who effortlessly represent India Today, as we know it.











---
| | |
| --- | --- |
| | The Class Act Play Schedule(s) |
No upcoming shows.