| | |
| --- | --- |
| Writer : | Paritosh Painter |
| Director : | Paritosh Painter |
| Cast : | Painter, Jayesh Thakkar and Pooja P. Ghai |

I Am The Best
---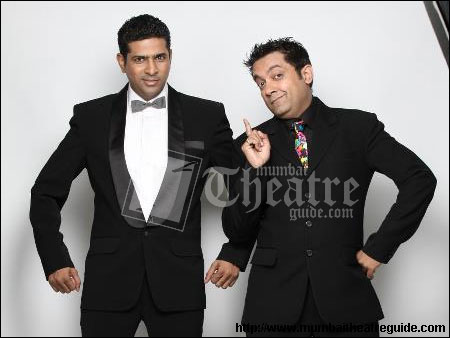 Now feel the pulse of Reality Television on stage. As the Show Host puts it "You know there is only one love that binds all us Indians together... and that is, the love for -Publicity! So it's Show Time... There are two participants for the show - Aditya and Manav. They are introduced to the house by the Show Host. They have been selected after rigorous and vigorous auditions held across the country. The lucky two have to stay with each other for 30 days and contest hotly, madly and gladly against each other. They will be thrown challenges in their field of expertise - MAGIC. The Show Host will give them tough rules to live by. And the one who not only performs the best, but also keeps his nerve till the end will be declared the winner and will get the title of 'I AM THE BEST' and prize money worth 1 Crore!

But that's just the introduction. As Aditya and Manav's secret is revealed, it will be a wonder if they can survive the 30 days together. Further complications arise when the host introduces Karishma another magician who has to help Aditya and Manav in their final act. And, she can't help both. From here on the permutations become so intricate that it seems impossible that Aditya and Manav can ever sort them out. Love, friendship and magic have a great deal in common. They enrich the soul, and delight the heart. And they all take a lot of patience and practice. As a pulsating climax takes place to decide who the winner is, the audience will be treated to wonderful illusions, and will be regaled with laughter.







---
| | |
| --- | --- |
| | I Am The Best Play Schedule(s) |
No upcoming shows.