| | |
| --- | --- |
| Writer : | Paritosh Painter |
| Director : | Paritosh Painter |
| Cast : | Jayesh Thakkar, Smilie Suri, Dilnaz Irani, Paritosh Painter, Balvinder Singh Suri, Ridhi Dogra and Joy Fernandez |

DOUBLE TROUBLE
---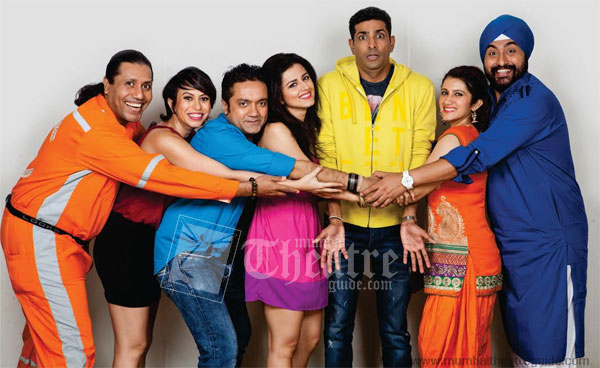 Aditya, a divorcee is living in an elegant flat in Malabar Hill. He solves his financial problems by entertaining two women; Ms. Preeti Singh who is an online food channel entrepreneur and Ms. Alvira Fernandes who's a professional model. Aditya entertains both these women on different days of the week - Preeti on Mondays, Wednesdays and Fridays and Alvira on Tuesdays, Thursdays and Saturdays. Both women are unaware of each others existence.

The scheme faces a collapse when Aditya's best friend Manav, whose marriage is falling apart, arrives at the flat hotly pursued by his drunkard wife Persis. At the same time Preeti is confined to Aditya's bed with a sprained ankle, and the second lover Alvira turns up unexpectedly, closely followed by Preeti's father Tara Singh who is in search of his daughter. To add to Aditya's woes, a neighbourhood plumber named Godfrey gets trapped in this mess as well. The confusion that follows builds up into a comedic complexity of mistaken identities. splendid farcical situations and a climax of comic wizardry.

---
| | |
| --- | --- |
| | DOUBLE TROUBLE Play Schedule(s) |
No upcoming shows.