| | |
| --- | --- |
| Writer : | Suchita Bhhatia |
| Director : | Suchita Bhhatia |
| Cast : | Aditya Agnihotri, Arjun Marwal, Devendra, Gaurav, Jehangir Khan, Lalit, Monuj Borkotoky, Mohit, Moushmi Kapadia, Rajveer Singh, Shivangi Desai, Sudhish Sinha, Vivek, Victor Das |

ENTROPY
---
ENTROPY is about the constant chaos and noise around us. It's also about the constant motion of life, the constant change. ENTROPY questions our life, our existence. What is real? What we see or what we feel?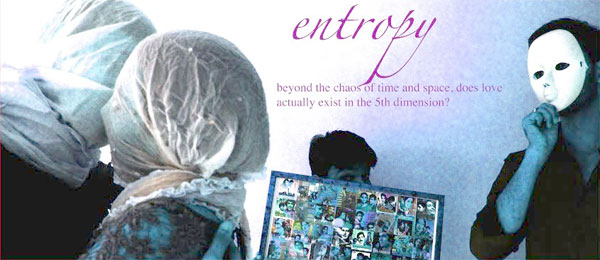 It talks about fifth dimension and the constant juggle between this and that world.

Pi wants to be a Bollywood super star. She is in love with Rohan and dreams of a secure existence, until she meets a man on Twitter. But is he real?