| | |
| --- | --- |
| Director : | Nikhil Katara |
| Cast : | Shaun Williams and Kyla D'souza |

READINGS IN THE SHED CHAPTER XXI: LETTERS OF LOVE
---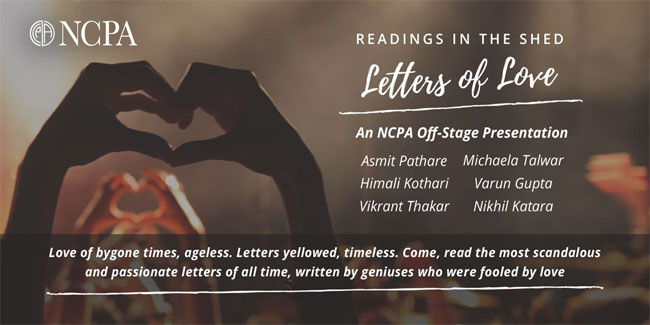 Tragic, comic, sardonic, toxic... each love story has its own tic. A quirk that makes it unique. It creates a secret language that exists only between the lovers. At times it pours out in notes, letters and odes which give glimpses of their intimate world. Join us as we decipher the love stories of the famous (and, the infamous).

Readings in the Shed presents the fourth edition of Letters of Love.





| | |
| --- | --- |
| | READINGS IN THE SHED CHAPTER XXI: LETTERS OF LOVE Play Schedule(s) |
No upcoming shows.