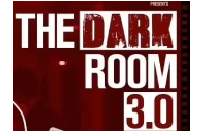 THE DARKROOM 3.0
---
By MTG editorial







Director : Tushar Tukaram Dalvi
Cast : Akul Anandur , Gauri Deshpande , Chetan Gadge , Kiran Kedge , Prasad Salvikar , Nidhi Raut , Pranjali Sorte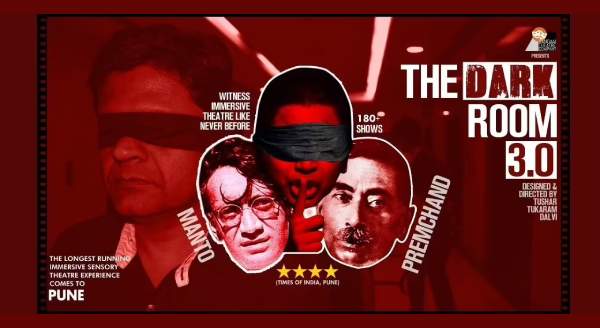 Rangaai Theatre Company invites you to this thrilling journey of exploration of 3 classical stories unfolding in the most unique experiential way in front of you. Upon arrival, you interact with some characters, and some elements, along with 30 microstories all revolving around the themes and the emotions of The Darkroom 3.0. The blindfolds implicate the thrill of uncertainty and unknowing. As you are blindfolded, the characters of The Darkroom reveal around you. It is said a scent can bring back some memories and so we expose you to some scents distinctively from each story. You are also given the power to decide the fate of the characters from the story. Whereas at times they themselves invite you to their stories. They become your friends and share some jokes and stories with you. And finally, they mix so well with you that the line between the actor and the character is blurred and you are transferred to virtual reality.

All this, to only create a unique experience for you where they strive to make it worth every penny for the audience.

So, if you are as ready to experience Dark and Immersive Theatre for stories as woeful and the world shuffled upside down for stepping into a postmodernist journey of expressions and reactions then, Rangaai Theatre Company invites you to The Darkroom 3.0!







| | |
| --- | --- |
| | THE DARKROOM 3.0 Play Schedule(s) |
| | |
| --- | --- |
| 6:30 PM, Sat, December 10 | Raah - Literacy & Cultural Centre, Pune (map link) |