| | |
| --- | --- |
| Director : | Akash Khurana |
| Cast : | Arghya Lahiri, Nadir Khan, Vivek Madan |

THE HOUND OF THE BASKERVILLES
---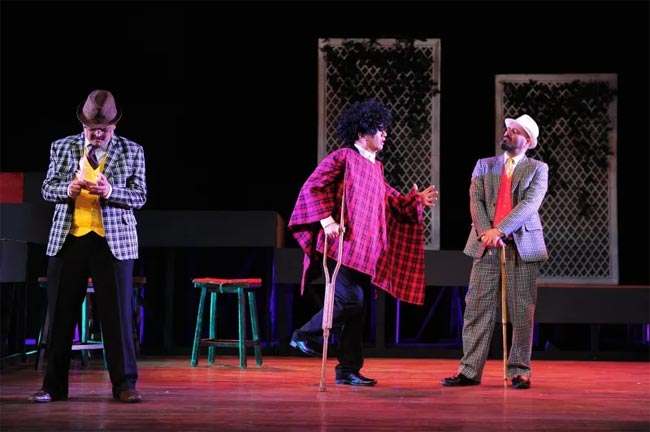 Come solve the spine-chilling mystery of The Hound of the Baskervilles with Sherlock Holmes and Dr. Watson. The twist in this tale, however, is bound to leave you in stitches!

When Sir Charles Baskerville is found dead on his estate, with a look of terror still etched on his face, and the paw prints of a gigantic hound beside his body, the great detective Sherlock Holmes is summoned from Baker Street, with Dr Watson in tow, to unravel the mysteries surrounding his death, and investigate the ancient curse of the Hound of the Baskervilles.

Adapted by Steven Canny and John Nicholson, this side-splitting parody of the Sherlock Holmes story turns a tale of terror on the desolate moors of Victorian England into a mile a minute comic romp.