| | |
| --- | --- |
| Director : | Rashmi Sharma |
| Cast : | Aryaan Singh, Rajat Mundra, Pratik Mishra, Disha Tiwari, Shadaab Khan, Punit Jain, Shanu Gupta, Grusha Mandhyani, Krishna Dangodra |

VIKRAM AND BETAAL (ENGLISH)
---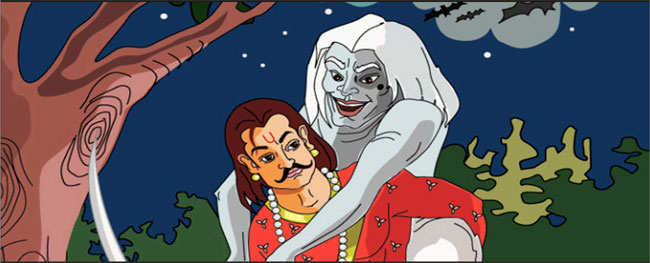 King Vikram Aditya of Ujjain was famous for his courage, bravery, wisdom and justice. Once a sage sends King Vikram on an impossible mission to get a corpse named Betaal from the Jungle. King Vikram Aditya tries to capture him but Betaal plays smart and gets away. Vikram Aditya doesn't give up and keeps going back to capture Betaal. Thus the journey of stories with riddles to be solved begins.

Will King Vikram Aditya succeed in getting Betaal to the sage?

Why does the sage want Betaal?

To find out, watch VIKRAM & BETAAL!



---
| | |
| --- | --- |
| | VIKRAM AND BETAAL (ENGLISH) Play Schedule(s) |
No upcoming shows.