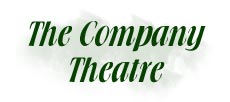 ---
The Company Theatre (TCT), established in 1993 continues to work with the singular commitment to Theatre. A non-profit registered organization TCT is a theatre ensemble of professional and amateur artists working through repertory performances and professional training. Led by Atul Kumar, TCT seeks to explore interdisciplinary art forms and to develop diverse artiste and audience communities all over the world. TCT conducts nation-wide theatre workshops that involve maximum representation of participants from all backgrounds. The workshops are open to students, corporates, artists and academics. Apart from organizing national & international theatre festivals, TCT has also performed extensively in festivals around the world. TCT started "Theatre at Home" in the year 2000, whereby theatre was taken into people's drawing rooms, terraces, backyards and other alternative spaces. TCT has also organized various seminars and conferences on theatre related issues.

Conscious of the need to be accessible to other cultures as well as gain access to them, The Company Theatre has decided to direct its efforts towards an ambitious plan - that of founding "EVAM"- an International Centre for Theatre Research and Creation in Lonavala, Maharashtra. It aims to provide residency programs in theatre for creative work and research to both Indian as well as foreign artistes.

TCT Repertoire Highlights:

* Eugene Ionesco's The Chairs: One of TCT's most popular plays. The Company intends to revive or revisit this production in 2006.

* Moliere: TCT has done many of Moliere's one-act comedies. These have been performed in Delhi, Mumbai and Bangalore as short performances.

* The Blue Mug: The content of The Blue Mug was evolved by a group of actors and the director through a series of workshop explorations and innovations. It is a work without a script.

* Michael Frayn's Noises Off: A farce of a theatrical production. Noises Off has been performed extensively in Mumbai , Bangalore and Baroda.

* Chekov's Lady with Lapdog: An experimental innovation of Chekov's piece, the play brought together live music by a cellist and the actors.

* Lutz Hubner's Creeps: Creeps comes from the TCT YOUTH stable. Creeps has been performed on invitation at; The Hindu Theatre Festival in Chennai, the World Performing Arts Festival in Lahore and has been invited to participate in the Bonne Theatre Festival in 2006.

* Rahee Dahake's Smell: Commissioned for performance by the British Council as part of the Writer's Block Festival to promote new writing for Stage. Smell has been performed in Bombay, Pune and Bangalore.