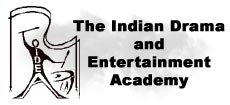 ---
The Indian Drama and Entertainment Academy (IDEA) is situated at Andheri/Juhu. It regards itself as the only theatre group in India working towards the promotion of Hindustani Theatre amongst school children, college students, working people and senior citizens.

The group performs at least eight plays every month and most of these concern topical social issues. MAT BAATIYE TRISHUL AUR TALWAR… for instance is based on communal harmony. BILQUIS BANO brings to life the tragedy of one of the gruesome events that took place during the Gujarat riots. YEH BACCHI KISKI HAI tells the story of a woman who was thrown ashore the Indian border by a Pakistani river and of the problems that she had to face to go back to her motherland Pakistan. MUNSIF revolves around the story of a victim scarred by bombing while GUDIYA KISKI is about a woman seeking the truth about her soldier husband who is declared dead in the Kargil war. DO SHERON KI MAOUT is based on Hiroshima and Nagasaki. ZINDAGI MAOUT NA BAN JAYE KAHIN narrates the stories of victims suffering from AIDS and PHIR NA KOI GULSHAN UJDE dramatizes the social ill of alcoholism.

IDEA's latest street play titled TSUNAMI- THE TERROR recalls the recent tragedy of the Tsunami victims. IDEA in collaboration with an NGO called the Red Swastik Society has performed 105 shows in ten days and has succeeded in collecting forty thousand rupees, which will be donated for the rehabilitation of the Tsunami victims.

This theatre group also conducts theatre workshops on a regular basis for children, adults as well as senior citizens. It also organizes drama competitions to further the spirit of the theatre. These competitions offer free infrastructure and resources to participating schools and colleges. For further information and other details please contact IDEA at 9821044429 or 9821903082.