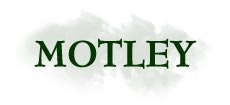 ---
In collaboration with a fellow FTII -ite, Naseeruddin Shah started the theatre group, 'Motley' that celebrated its twentieth anniversary in 1979. 'Waiting For Godot', the modern classic by Beckett was the first production of the group.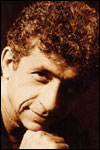 After the reassuring response of their maiden venture, 'Motley' took up such works like, Ionesco's, 'The Lesson', Albee's, 'Zoo Story', Pinter's, and 'The Dumbwaiter'. One of the greatest efforts that the group undertook was the staging of Herman Wouk's, 'The Caine Mutiny Court Martial'.

The group went on to produce several of Shaw's plays and regularly toured the country as well as foreign shores to take their work to variegated audiences. The most daunting task that the group ever faced was the staging of a Shakespearean classic. 1992 saw the production of 'Julius Caesar' and the play proved to be a path breaking event in the history of 'Motley' in that it combined the helmsman ship of two directors for the first time, Naseer and Vikram Kapadia, It had an unprecedented cast of 50 players and was launched on a massive scale.

Motley's members have remained faithful to their parent medium despite the trappings of the glitzy glamour industry. Motley has also produced 'Dear Liar', "The Prophet' and 'Katha Collage'.

Artistic Director: Naseeruddin Shah.