| | |
| --- | --- |
| Writer : | Om Katare |
| Director : | Om Katare |
| Cast : | Om Katare, Ashok Sharma, Nitin Swamy, Aanand Pandey, Ajit Chatwaal, Paromita, Chatterjee, Mukesh Yadav, Ritu Raj & others |

LADDOO GOPAL
---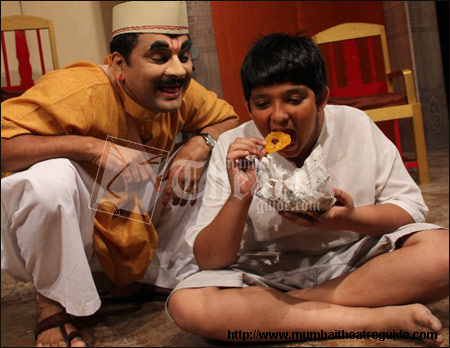 In Khajoorgarh 'Seth Laddoo Gopal' was known for his miserly ways. He was not only a miser but also a very deceptive person. With his deceptive ways even the king of Khajoorgarh was taken for a ride....

Suddenly one day the villagers saw a sea-change in Laddoo Gopal's behavior. People were foxed. It was apparent that there was a big conspiracy ...What could it be? Was he for real or...?

A musical fairytale that will keep you amused.