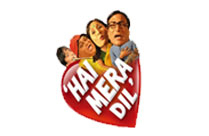 HAI MERA DIL
---
By MTG editorial







Director : Dinesh Thakur
Cast : Preeta Mathur Thakur, Aman Gupta, Atul Mathur, Shankar Iyer, Alok Mathur, Sumit Bhardwaj, Payal Sinha & Jai Prakash
HAI MERA DIL Story :
---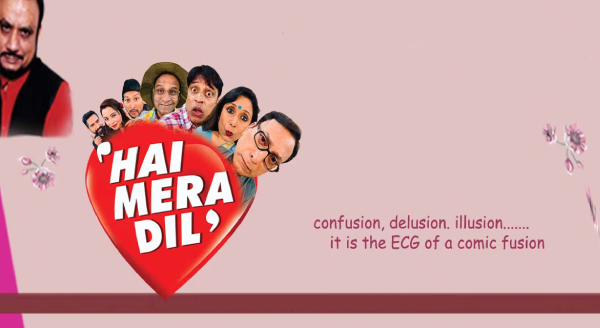 A hypochondriac of a husband is so convinced that he is going to die soon of a serious heart ailment that he starts to plan his beloved but innocent wife's marriage in the upcoming eventuality. But the noble thought boomerangs and the wife starts taking his suspicious ways for infidelity...now the husband is running for wife... and life!!

Over the years we have traveled widely with Hai Mera Dil to all the metro cities and more than twice to some cities, to smaller cities, many towns and even smaller colonies where we have performed for only the shop-floor workers of a particular factory. Hai Mera Dil has always been a sure-fire shot, guaranteed to make all types of audiences roar at the happenings on stage. However elite or downright rustic an audience, they all respond with tremendous hilarity. There is definitely something special here - the humour arises from the simplest things of life. There is so much humour in everyday existence which we tend to completely overlook in our stressed out schedules but when highlighted, it does not fail to make people burst into peals. Hai Mera Dil has become the best kind of therapy.