| | |
| --- | --- |
| Writer : | Navin Bawa |
| Director : | Navin Bawa |
| Cast : | Padmini Kolhapure, Shakti Kapoor & Navin Bawa. |

AASMAN SE GIRE... KHAJOOR PE ATKE
---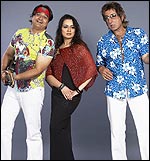 A tangle of half-truths and double lives, of staged pasts and faked madness, this is a play with a passionate love story at the heart of it all. Three characters struggle to create their own space in a foreign land. For successful builder, Kunwar MS Rathod (Shakti Kapoor), an Encounter specialist (Navin Bawa) and for feeble housewife and mother Kanchan (Padmini Kolhapure), life goes from unlucky to unbearable when they get caught in the strange world of souls, after their tragic deaths.

In this afterlife- an alien, foreign place, unlike any that they have visited before, the three cannot distance themselves for their hilariously tragic stories examine the secrets of their past lives. Debutant director & writer Navin Bawa has attempted to tell a story of greed, corruption, ambition in a world of love and desperation, where trust and loyalty have gone dangerously awry.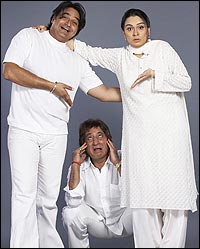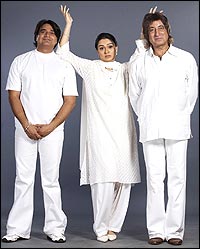 | | |
| --- | --- |
| | AASMAN SE GIRE... KHAJOOR PE ATKE Play Schedule(s) |
No upcoming shows.