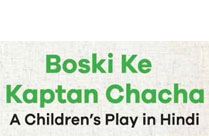 BOSKI KE KAPTAN CHACHA
---
By MTG editorial







Writer : Gulzar
Director : Salim Arif
Cast : Hridayjeet Singh, Arshad Khan, Smriti Misra, Rani Jadhav, Rohit Kolekar, Abhishek Jadhav, Piyush Singh, Sagar Vahi, Arshad Khan, and others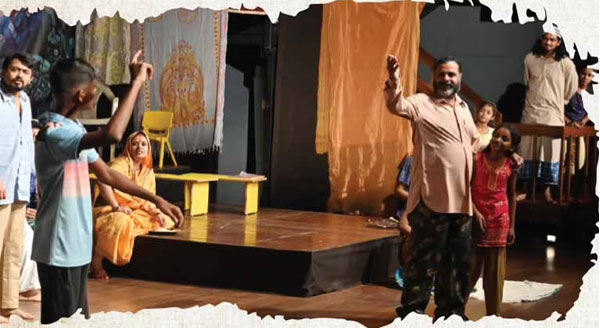 Celebrating 75 years of India's Independence

Gulzar's BOSKI KE KAPTAN CHACHA is a humorous play that sees elders being educated by children for a change. A group of children in a multi-ethnic chawl that houses several families considers an ex-soldier, Jagir Singh, their mentor. Fondly referred to as Kaptan Chacha, Singh being is planning to celebrate Republic Day in the chawl, motivating others to participate.

A long flagpole arrives, creating curiosity amongst its residents. Questions and arguments lead to an interesting divide among the inhabitant revealing ignorance, enthusiasm, and cynicism towards celebrations of such occasions. The enthusiasm of young children and the reluctance of elders creates an interesting face-off. The youngsters gang up with Kaptan Chacha to address the issue of social apathy towards national festivals and symbols with humour.

Children from Dhai Akshar Educational Trust are part of this show.





| | |
| --- | --- |
| | BOSKI KE KAPTAN CHACHA Play Schedule(s) |
No upcoming shows.