| | |
| --- | --- |
| Writer : | Jose Saramago |
| Director : | Mohit Takalkar |
| Cast : | Geetanjali Kulkarni, Ajeet Singh Palawat and Nakul Bhalla |

GAJAB KAHANI
---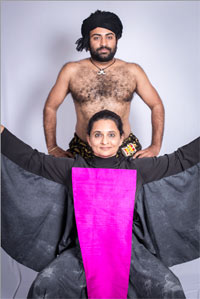 GAJAB KAHANI is based on the novel The Elephant's Journey by Nobel laureate late José de Sousa Saramago. Set in 1551, the story traces the journey of an elephant from India and his friendship with his mahout while they undertake an epic journey to Europe.

The play is an entertaining journey of celebration, colours, sounds, textures and emotions, and uses the journey as a metaphor for emotional transformation.

The play has been adapted from the novel by Amitosh Nagpal.