| | |
| --- | --- |
| Writer : | Girish Karnad |
| Director : | Sunil Shanbag |
| Cast : | Aaryan Tandon, Abhijeet Singh, Anmol Oberoi, Apeksha Vora, Chakori Dwivedi, Dhiraj Wadhwani, Dusha Nandu, Mallika Shah, Manasvi Sharma, Mati Rajput, Nihir Jain, Nikita Kumar, Nitya Mathur, Prajesh Kashyap, Sanket Agarwal, Shimli Basu |

RAKT KALYAN
---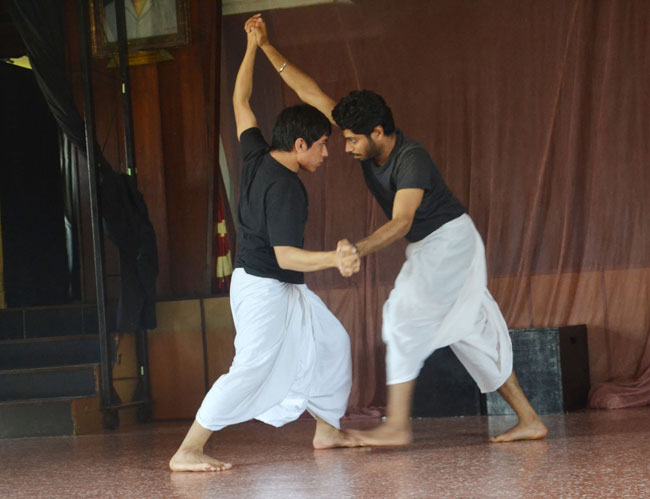 Written in 1989 in the backdrop of the Mandir-Mandal conflict, this play draws parallels in the socio-religious, political and economic conditions between southern India in the 12th century A.D. during the Bhakti Movement and the current times. Eight hundred years ago in the city of Kalyan a man called Basavanna assembled a congregation of poets, mystics, social revolutionaries and philosophers, unmatched in their creativity and social commitment. They opposed idolatry, rejected temple worship, upheld equality of sexes, and condemned the caste system. Events take a violent turn when they act on their beliefs and an upper caste Brahmin girl is married to a non-¬Brahmin boy.

RAKT KALYAN (TALEDANDA) is a story spanning a few weeks that shows how a vibrant, prosperous society is plunged into anarchy and terror.

The Hindi translation is by Ram Gopal Bajaj.



---
| | |
| --- | --- |
| | RAKT KALYAN Play Schedule(s) |
No upcoming shows.