| | |
| --- | --- |
| Director : | Rajesh Joshi |
| Cast : | Mukta Barve, Ajay Purkar, Umesh Jagtap, Atul Mahajan, Kaustubh Diwan, Faiz Khan, Sanjay Khapre, Milind Adhikari, Vikram Gaikwad, Amit Jambekar, Swati Bovlekar, Sanjay Mahadik and Ajay Kasurde |

CODE MANTRA (MARATHI)
---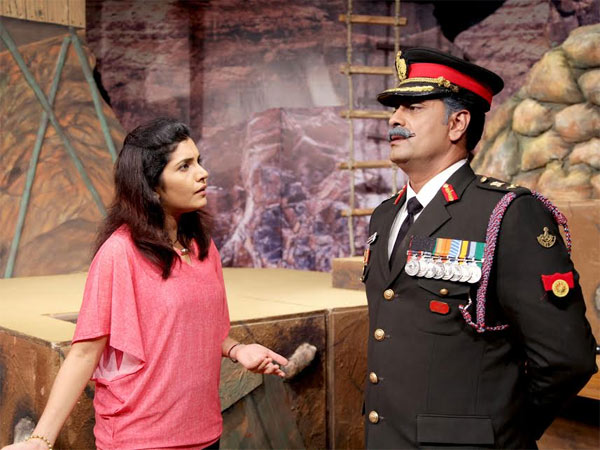 CODE MANTRA revolves around a court martial case of a young army officer Ashwin Rathod. His younger brother Rohit Rathod is a commando of the Rajputana Rifles. Rohit complains to the army authorities about the extremely challenging commando training programme and admits that he is unable to cope up with it. He is seeking an immediate transfer and is willing to confide details about a highly classified case of firing across the L.O.C. Unfortunately for him, this letter is reported to his seniors and it is decided that Rohit Rathod be taught the protocol of not defying his own unit, under any circumstances. The same night commando Rohit Rathod is murdered in his barracks and his immediate superior, his brother Ashwin is charged with his murder. Is this charge true? Is this a case of inter-regimental disciplinary ragging? Has Ashwin become a pawn in a larger game? Or is this justified procedure which has unfortunately claimed a young soldier's life.

Military law expert Shagun Oza and her husband follow the delicate leads of this murder case and end up convicting the most unusual of suspects. What is this 'Code Mantra'? Does the army approve of it? Is it still exercised? What role has it played in the life of Shagun? Set up against the background of the Indian Army, CODE MANTRA challenges the very notion of patriotism and how excess of it can also be dangerous.




---
| | |
| --- | --- |
| | CODE MANTRA (MARATHI) Play Schedule(s) |
No upcoming shows.