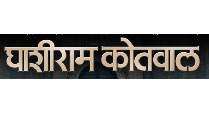 GHASHIRAM KOTWAL
---
By MTG editorial







Writer : Vijay Tendulkar
Director : Jabbar Patel
GHASHIRAM KOTWAL Story :
---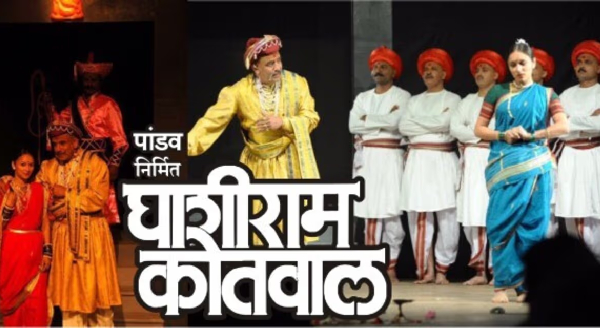 50 years ago when there was no social media, no OTT platforms, and no news channels, a play in Marathi theatre went viral. That play came to be known as the most sensational play. That play is 'Ghashiram Kotwal', which broke all the boundaries of Marathi theatre from music to performance, yet it stayed connected with the authentic Indian theatre tradition. Written by Vijay Tendulkar and Directed by Jabbar Patel. Credit for the success of this play with an ensemble of 40 actors goes as much to the music of Bhaskar Chandavarkar and the choreography by Krishnadev Mulgund. Due to this, the play got invited to an international theatre festival and it raised the flag of Marathi theatre in Europe and America.

This December Ghashiram Kotwal will enter its fifty-first year after completing fifty years. This play, which added glory to the rich tradition of Marathi theatre, was praised by P. L. Deshpande, Lata Mangeshkar, Balasaheb Thackeray, Sharad Pawar, Ebrahim Alkazi, Dilip Kumar, Peter Brook. To celebrate the golden jubilee of Ghashiram Kotwal, which is a legacy of Marathi theatre.






| | |
| --- | --- |
| | GHASHIRAM KOTWAL Play Schedule(s) |
No upcoming shows.