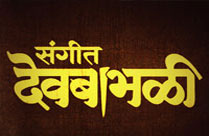 SANGEET DEV BHABHALI
---
By MTG editorial







Cast : Mansi Joshi, Shubhangi Sadavarte
SANGEET DEV BHABHALI Story :
---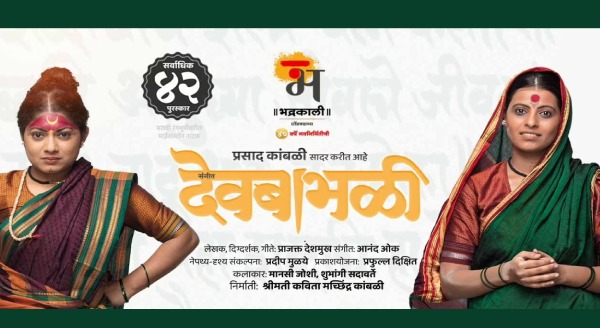 Saint Tukaram was a true and honest devotee of Lord Vitthal. Totally consumed by this devotion, he dedicated his entire life chanting Lord Vithala's name, oblivious of time, place, people and consequences. His wife, Avali, spent hours daily looking for him in the mountains near Dehu village. Saint Tukaram would be immersed in the Divine, detached from the real world.

It was one of those afternoons, with lunch in her hand, Avali goes searching for Saint Tukaram when a wild thorn pierces her foot and she falls unconscious. A few hours later when she wakes up, she finds herself in her own house. She sees a strange lady doing her chores at home and taking care of her. The stranger introduces herself as Lakhubai. She is indeed Rakumai, the wife of Lord Vitthal in disguise.

Lakhubai comes to help Avali but her real reason is something else. When Avali fell unconscious, it was Lord Vitthala who took the thorn out of Avali's feet. Rakumai was baffled with the thought - why would her husband, a great God like Lord Vitthala, touch an ordinary lady's feet?

She wanted an answer!
Did Rakumai find her answer?
Did Avali recognize Rakumai?

SANGEET DEV BHABALI is a soulful musical journey comprising old and new Abhangas that will transport you through a mindful and spiritual journey.




| | |
| --- | --- |
| | SANGEET DEV BHABHALI Play Schedule(s) |
| | |
| --- | --- |
| 4:30 PM, Fri, September 30 | Gadkari Rangayatan, Mumbai (map link) |
| | |
| --- | --- |
| 4:00 PM, Sun, October 2 | Shivaji Mandir, Mumbai (map link) |