| | |
| --- | --- |
| Writer : | Prashant Dalvi |
| Director : | Chandrakant Kulkarni |
| Cast : | Nirmiti sawant, Vaibhav mangale, Sunil abhyankar, Yogini chouk, Abhay joshi, Ashirwad marathe, Rajas sule, Mohan satam, Sandip jadhav |

SANJYA CHHAYA
---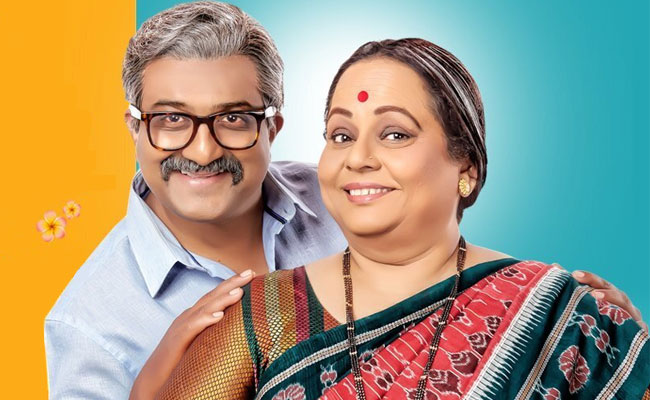 A Marathi play produced by Jigisha Ashtvinayak is a slice of life comedy. It's a blend of good content with tongue in cheek humour. "Sanjya Chhaya" is a couple who does not indulge in nostalgia and does not bother about the future but who lives in the now and making each moment full of life. In today's fast paced and stressful life this couple and play gives is a 'mantra' to enjoy the life, that too playfully and not with serious faces.

The play Sanjya chhaya is new play presented by the acclaimed pair of writer Prashant Dalvi and director Chandrakant Kulkarni who have successfully presented well-known plays like, "CHARCHAUGHI", "DHYANIMANI", "CHAHUL", "CELEBERATION" and "GET WELL SOON."

The lead pair is king of Comedy, Vaibhav Mangalye and queen of comedy Nirmiti Sawant. To see them on stage and laughing with them is like an experience of the perfect Jugalbandi. They are ably supported by Sanjay Abhyankar, Yogini Chauk and 5 other talented actors.