| | |
| --- | --- |
| Director : | Kshitiji Kulkarni |
| Cast : | Sunil Barve, Abhidnya Bhave, Mayuri Deshmukh |

TISRE BADSHAH HUM
---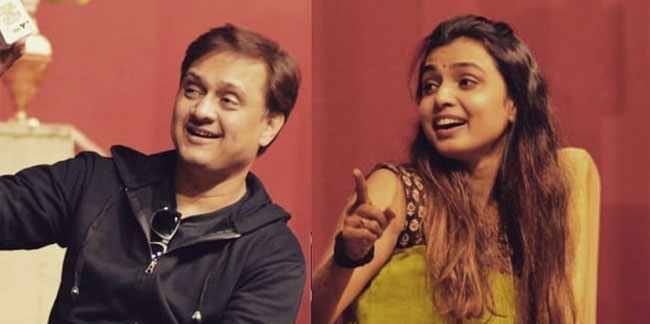 The play depicts the story of Urmi, Charu, and Samar. Urmi and Charu are two young girls in their mid-twenties, staying in Mumbai in a rented apartment. Urmi, originally from Pune is an averagely successful actress, who features in small and petty roles in Marathi Daily Soaps on a regular basis. Charu originally hails from Miraj, the twin town of Sangli and has come to Mumbai because of her job with a multinational private bank. Its been six years that the two are staying together and in spite of belonging to two entirely different professions, both the girls have become thick friends and almost inseparable. Right now, Urmi and Charu have a common challenge.

The flat owner has been demanding the pending rent for the previous two months and has also increased the rent amount. The owner has given them a deadline of one week for paying the overdue rent; else they will have to vacate the flat immediately. Here enters Samar, a 45-year-old man as the new tenant in the flat. Samar is a good looking man, with completely weird behavior, yet he is an interesting person. His presence slowly and gradually starts making a positive difference in the lives of both Urmi and Charu. A lot of many issues and concerns which they have been unable to resolve, start getting resolved and both the girls start finding it extremely comfortable staying with him. As their life is getting cozier by the day, something happens which changes the life of Urmi and Charu completely when Samar goes missing!


---
| | |
| --- | --- |
| | TISRE BADSHAH HUM Play Schedule(s) |
No upcoming shows.