ILA, a devised play, jointly directed by Puja Sarup and Sheena Khalid, opened at the NCPA Centrestage festival this year. The plot takes inspiration from 'The Pregnant King', an intriguing yarn that has been knit by author Devdutt Pattanaik. It is about a king who accidentally drinks a magical potion meant for his queens and becomes pregnant, and about his mother who isn't allowed to rule, inspite of her ability, just because she is a woman. Like the novel, the play does a fine job of touching upon issues of gender and the social parameters that define the boundaries between man and woman. Mainstream culture for decades has defined gender as a strict binary between male and female, with preordained values and attributes assigned to each category, primarily on the basis of religion, custom and patriarchy.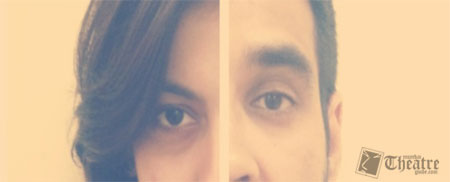 ILA is an intelligent entertainer and a bit of a rarity in that it is a devised piece with nicely fleshed out characters, with their own quirks, depths and follies. Four women and a man form a familiar yet strange gang of friends in a ladies' compartment of a local train - a space as freeing from tropes of gender as it is fraught with them.

The show is finely orchestrated and superbly supported by performances from the talented cast. Yet, for some reason, it loosens its grip on the strongly set-up premise in favour of clever and entertaining showmanship. The crisp piece certainly didn't need a grand conclusive statement or a siding with any particular school of thought in the contemporary debates on gender, and it happily avoids them. However, somewhere on its path towards heightening madness, the play changes gears from its bold foray into the deep, dark jungles of exploring gender, and becomes a playing field of general fun and frolic.

One is tempted to overlook these loose ends but oh, what fun and frolic it is. The lovely, crazy group of five co-passengers - a wisecracking aunty, an air-hostess in training, a young modern woman who is wise beyond her years, a newly pregnant firecracker, and a loveable vendor who has more to him than meets the eye - together form a league of extraordinary train conversationalists. Their daily banter takes an interesting turn as the familiar routine of pouring heaps of advice on the expecting mother leads to one of them recounting a tale - the story of King Ila, who becomes pregnant after entering a forbidden forest in which any man who enters is "sentenced" to becoming a woman at every alternate completion of the moon's cycle -a folk tale that some of the others recognize as well.

So now King Ila, from one lunar cycleto the next, changes from man to woman to man to woman and so on. Ila is completely mortified and begs to be changed back. As King, he pleads that he needs his masculinity to establish authority. He becomes the laughing stock of the town, and his existential confusions only escalate as he begins to ease into his womanly form and starts to have womanly feelings. With some fresh transitions, the play takes us back and forth from the kingdom of Ila to the train compartment where the tale is picked apart and examined from many differing and startling points of view. The scenes between the befuddled king and his team of playful queens are packed with humor, with familiar jokes and gags taking an unexpected turn. Bhavna Pani is impressive and amusing as the air-hostess who can't help but apply her training to real-life situations, while managing to deliver moments of subtle poignancy as well. The other stand-out performance of the evening is delivered by Shruti Vyas who is uncannily at home in the body of a whacked-out aunty full of quips and little nuggets of wisdom, only to charm as one of the actors playing King Ila in female form seconds later. Vyas has so much for going for her in terms of stage presence, comic timing and physical energy, that she often outshines her fellow actors.

But the whole lot of them forms an ensemble to be reckoned with. In a merry-go-round of shifting and rearranging patterns, each of them takes turns in stealing the scene. Rachel D' Souza as the warmly mischievous and newly pregnant Shilpa, Amey Mehta as the cheeky salesman and Mukti Mohan as the spryly storyteller deserve special mention here. The direction suggests a fine balance of indulgence and control on the part of debutant directorial duo Khalid and Sarup. The two, known collaboratively as The Patchwork Ensemble, are a team to look out for.Despite minor thematic hiccups, this truly is a show that has, as the cliche goes, something for everyone to enjoy.

*Saudamini Kalra is a student of theatre and occasionally a poet.