Direction : Salim Akhtar
Writer : Ashok Mishra
Cast : Kiran Bhargava, Ravi Jhankal, Gautam Rode, Dhaani Jhankal


AAROHI Play Review
---
Schedule
No upcoming shows.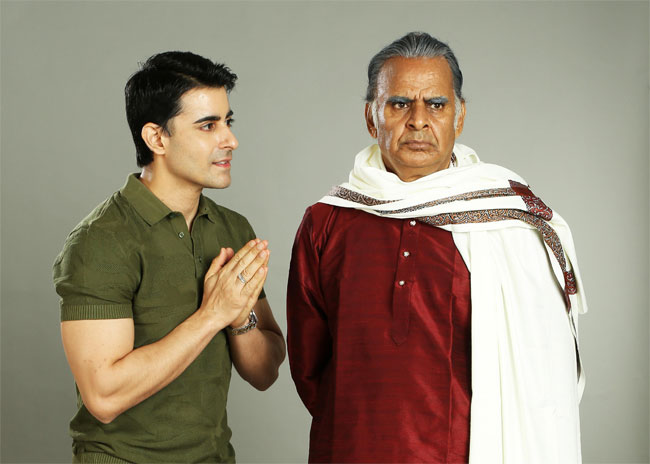 For the connoisseurs of classical dance, a play about a Kathak dancer is an appealing proposition. Many thronged the venue on the opening night of the play, notwithstanding the lashing rains. The play opened with a delightful Kathak performance by the titular heroine Aarohi and troupe.

Aarohi is a Kathak dancer born into the house of traditional Kathak exponents. Steeped in the rich tradition of the Lucknow gharana, she is trained by her father Pandit Banwarilal and Firozi begum. Proud of her mixed parentage, this vivacious dancer (Dhaani Jhankal) is in top form. That's when strapping young Indrajeet (Gautam Rode) walks in to learn Kathak from her father, Pandit Banwarilal (Ravi Jhankal). Sure enough, sparks fly and the youngsters fall in love. They get married and move to Mumbai for better career opportunities.

Life in Mumbai is harsh on young Aarohi as her over-ambitious husband forces her to dance in the hotels with him much against the tradition of her gharana. They live in Chanda Bhabi's (Deepti Dyondi) apartment. Chanda "Bhabhi" wears body-hugging gowns, swigs pegs and hums 'Mera naam chin chin chu...' Predictably, trouble brews between the three and a humiliated Aarohi returns to Luknow with her father.

Indrajeet follows them shortly bragging about his opportunity on an international platform. He then goes on to abuse his guru cum father-in-law so viciously that the old man has a stroke and collapses. He is paralysed. Aarohi has to fend for him as well as her newborn daughter Ragini who also grows upto be a dancer (played once again by Dhaani Jhankal). The older Aarohi has been on the stage right from the beginning, played by Meeta Vasisht. She walks across the stage, hums in a corner and reminisces from her couch. She is almost like a specter, floating about without any purpose in the play. Can Ragini the daughter redeem the family name and the reputation?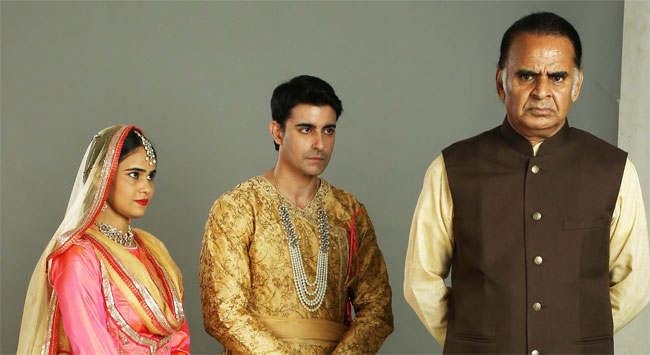 The writer Ashok Mishra and dialogue writer Era Tak have created a perfectly drab play with a perfectly predictable plot, stereotype characters and inane lines. Sadly, even a seasoned actress like Meeta Vasisht cannot redeem this clichéd narrative. Moreover Gautam Rode is an awful Kathak dancer. He is meant to be a mediocre dancer, but he ends up goofing his act thoroughly. His transformation from a doting lover boy to the rowdy, abusive husband is far from convincing. Credit is however due to Dhaani Jhankal as she dances divinely, acts effortlessly, and plays her double role efficiently - first as a chaste Hindustani speaker and then as a US returned youngster speaking English.

The Kathak dance pieces choreographed by Anita Ordia serve as a much-needed respite, but can barely salvage the play.

*Deepa Karmalkar is a film and theatre reviewer. She has been an entertainment journalist for over fifteen years.