Direction : Makarand Deshpande
Writer : Makarand Deshpande
Cast : Sitar Maestro Niladri Kumar & Makarand Deshpande


ANSH THEATRE GROUPS BUDDHA Play Review
---
| | |
| --- | --- |
| | ANSH THEATRE GROUPS BUDDHA Review |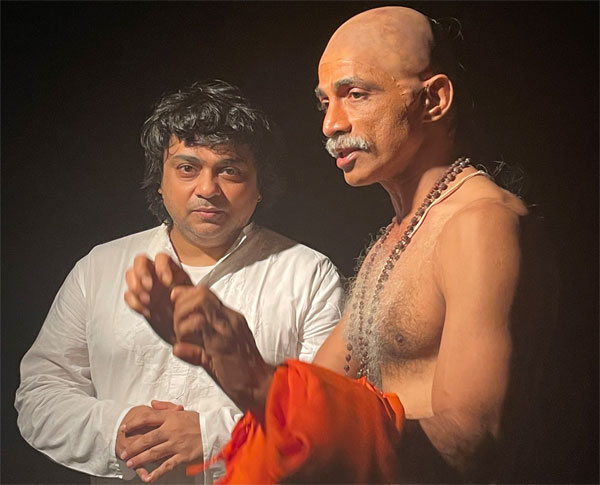 Some of Makrand Deshpande's earlier plays were inspired by mythology and presented his own twist to well-known stories. In his more recent work—RAM, KRISHNA and the latest BUDDHA-- he has been presenting religious icons, but examining the core of his own beliefs, which he then communicates on stage playing the role of the narrator. He is also working more with sitar player Niladri Kumar, whose live music creates an apt accompaniment to the spiritual rumination of the writing.

These plays expect a certain familiarity with the stories, so the audiences can make their own connections and interpret his often whimsical ideas in their own way. In BUDDHA, he does, tangentially, bring up the issue of religious fundamentalism that is always at the back of our minds these days.

He plays a Brahmin and scholar of the shastras, who has come to meet Buddha, probably to harangue him about his teachings which, to his mind, go against his conservative Hindu beliefs. He is offended when he is made to wait while a courtesan (Aakanksha Gade) gets to meet Buddha first. When she emerges and speaks of being so enlightened, so that her soul now takes precedence over her body, which has hitherto been the source of her wealth and power (the story of nagarvadhu Amrapali renouncing her old life to follow Buddha is well known).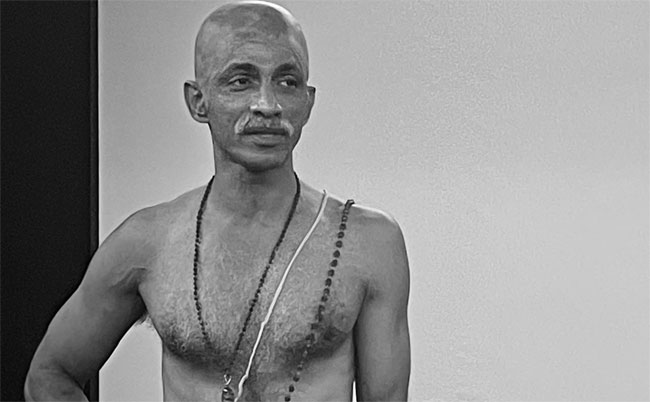 The Brahmin is baffled and even more enraged when a thief (Sanjay Dadhich) is sent by a laughing monk (Aniket Bhoir) to meet Buddha; when he comes out, he talks of how he has been cleansed of his desire to steal. The dialogue between the angry scholar and the thief brings out the gist of what Deshpande is trying to say, that if ego and anger are relinquished, there would be no need for confrontation. If only militant mobs understood this basic truth.

Deshpande has the stage presence - and the ascetic appearance-- to command the audience's attention; this time Teddy Maurya's set is unfussy enough not to distract from what is essentially a monologue, with brief conversations with the other three characters. If at all some focus on the words is disrupted it is because Niladri Kumar's music occasionally drowns out the actors' speech.

BUDDHA must be the simplest of Deshpande's productions-perhaps rehearsing during the pandemic must have curbed his imagination-but its message is also more direct.

(Deepa Gahlot is a journalist, columnist, author and curator. Some of her writings are on deepagahlot.com)