Direction : Q
Writer : Duncan Macmillan
Cast : Vivek Madan… with voluntary sharing from participating audience


EVERY BRILLIANT THING (DIGITAL VERSION) Play Review
---
| | |
| --- | --- |
| | EVERY BRILLIANT THING (DIGITAL VERSION) Review |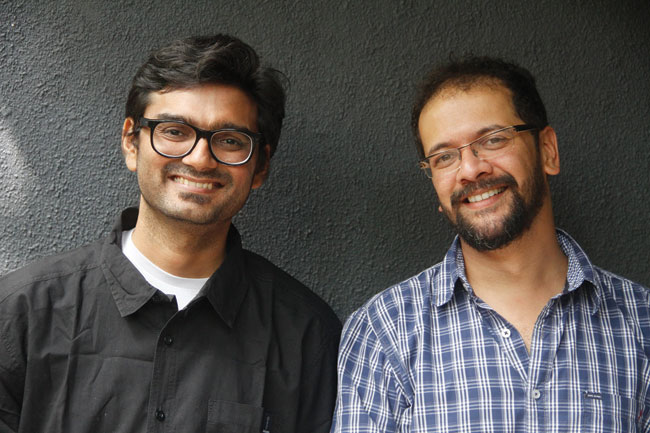 Director Quasar Thakore Padamsee and Actor Vivek Madan


It's not every day that you get to see a play highlighting depression and suicide in a useful, interesting and intriguing way. EVERY BRILLIANT THING conceptualised and written vividly by Duncan Macmillan was first produced by Paines Plough and Pentabus Theatre on 28th June 2013 at Ludlow Fringe Festival. The play about depression that pitchforks resilience as the key to resisting suicidal intent, underlines the lengths we will go to for those we love-told in collaboration with the audience, was a big hit at the Edinburgh Fringe. This Indian edition Directed by Q and performed by Vivek Madan for the Indian audience, is an interactive monologue where highly suicidal, depressive negative emotions get overwhelmed by a thousand life-affirming, heart-warming sentiments.

As an indicator of the highly sensitive topic - the narrative deals with mental health issues like depression and suicide, the performance comes with apt trigger warnings issued well in advance and listings of available resources/support in case members of the audience get overwhelmed at any point of time during or after the performance. Post the performance the QTP team also allowed for a Q & A with a mental health professional.

A well-informed, smartly conceptualised enactment with pre-ordained audience participation interspersing the monologue, the theatrics plays out into a soul-stirring quizzical. With his mother in hospital, a young, seven-year- old boy, constructs a list of little things (every one of them 'brilliant') he thinks might make her happy. The list begins with ice cream and goes through an everyday range of ideas that could possibly persuade his down-in-the-dumps, suicidal, mother to reconsider her life as much more meaningful than the end-of-the-road inevitability she assumes it to be. It's an intimate opening of a young boy's (and as the play progresses, an adult's) hopeful heart, while pitting it against a tired, helpless and hopeless seasoning of acute suicidal despair.

From Shakespeare onwards (and even before), most playwrights have tackled suicide in some form or the other. A large concentration of such related works has the tumultuous act as a dramatic counterpoint to the romantic aspirations of a young generation. Macmillan's focus is not on the societally demonised romantic youth but on the child grappling with issues beyond his understanding. The seven- year old's innocence in coming up with life-affirming platitudes in the hope that his recurrently suicidal mother may choose life over death is heart-wrenchingly paradoxical. Macmillan is known to have fashioned variegated acts on the human condition and his successes thereof are now legendary. In EVERY BRILLIANT THING he delves much deeper into the psyche of the family (represented by the young boy/man) whose fears about being left behind by the devastating act is all too apparent. Through a skilfully contrived monologue the playwright illuminates a heartfelt message for those struggling with depression "You are not alone. Rest assured you will get through it. It's a transitory state of being. The self-destructive emotion will not last forever. You have just got to hold on for long enough."

While Vivek Madan's performance or timing (unlike pudgy Brit comedian Jonny Donahoe's original act as reported) fails to veer to the humorous, but his sincerity of purpose, semi-serious approach and conviction makes the heavy topic feel light enough to allow for an engaging experience. Unfortunately, the medium, the Zoom cast, doesn't allow for the kind of emotional connect that the audience would have experienced while in a live theatre performance in an auditorium. Minor tech disruptions add further distance to the experience. While the noble intent of educating the audience comes across clearly, the complexity and poignancy of the sometime contemplative word play is evident and the integration of the audience into the performance is meticulously planned there still appears to be a disconnect because the virtual experience of this live art doesn't exactly feel alive and well!

*Johnson Thomas is a Mumbai-based film and theatre critic.