Schedule
No upcoming shows.
Shakespeare is frequently adapted. The adaptations have had a lot of variety with their range of styles and settings. The bard's plays continue to attract many a theatre-maker, but few of these productions are able to distill the essence of the iambic pentameter of the original plays, or engage with the canny observations of human nature and with the timeless wisdom of the texts in any relevant manner. Recent Indian productions have been skimming the surface of these classics and some rashly distort them or make them inanely superficial. AGP World's RETH- SONGS OF THE SAND, purportedly based on THE MERCHANT OF VENICE, is one such sorry instance.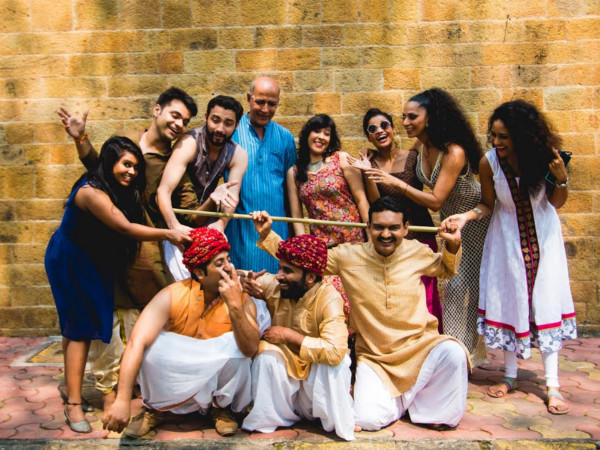 Shweta Shetty's alluring and operatic voice for the title track is breathtaking, but the enigma ends no sooner than it begins. The contours and the complexities of one of Shakespeare's best known "romantic comedies" are reduced to a Bollywood-styled show in a Rajasthani setting, which increasingly begins to look and sound synthetic, not much after Zila Khan's opening tract Kesariya Balam. There is so much more to the original play besides its inherent love story. This is a play about prejudice as much as it is about love and friendship. It is about pride as much as it is about bravado. It is about revenge as much as it is about "the quality of mercy".

Not only does the production miss out on these nuances entirely, but it also makes token borrowings from some of the bard's other significant plays such as MACBETH and THE TEMPEST and makes a garble of the original - letting it succumb to a childish fairy-tale with an evil queen (a lame and ill-conceived characterisation of Shylock); a role that Shweta Shetty nevertheless animates with her sultry personality and mesmerising voice. In fact the main set of actors who take on the parts of Bassanio, Antonio, Portia, Gratiano, are all reasonably good actors but their performances are often mired under a glitzy canopy of lights.

Dr Satyabrata Rout, known for his keen visual aesthetics in the theatre, and for reflective productions like MATTE EKLAVYA, disappoints in his directorial outing with AGP World. MATTE EKLAVYA questioned the status quo of the upper caste through its eponymous character played by a tribal boy. Apart from its strong performances and visual elements, it was a subversive piece of work. THE MERCHANT OF VENICE is a play that equally offers provocative possibilities as evidenced for example by the fine film adaptation (2004) directed by Michael Radford. It's a pity that this production, barring some moments, is a lost opportunity for what could have been a more solid enterprise between a sharp producer and a skilled director.

Deepa Punjani is the Editor of this website.