Schedule
No upcoming shows.

DREAMZ: SAHER lives up to the ambiguity of its title. This Pankaj Kapur helmed, 55 minutes play is like a whiff of air, suspended in time. You try to define it, hold on to a notion, but are left groping in the dark. Even as you try to put some meaning to it, the curtains are drawn.

Among the first in the ''Dreamz'' series, Kapur in his characteristically quirky style promises to give the audience an infinite number of surreal experiences. After all, dreams belong to that blurred zone existing at a subconscious level, hovering over the periphery of reality.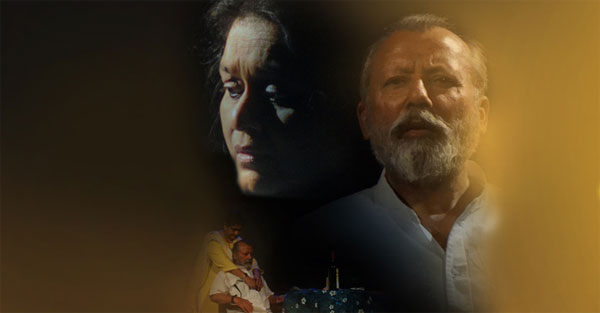 Professor Sanjay Mishra (Pankaj Kapur) is on a weekend retreat to a small hill station, Kasauli. His chance encounter with a woman in blue whose name he discovers is Saher (Supriya Pathak Kapur) forms the crux of the play. Inexplicably attracted towards Saher and piqued by her plea, he sets out to find her sister Nisha in the yellow clothes. He has mundane interactions with the inhabitants of the small hamlet like the station master Khanna, a morose kind of a man, more interested in travellers who alight than in those who depart. We are still thinking what is it that Kapur is trying to convey. The narrative rambles on mindlessly and the story moves at a languorous pace with the characters aimlessly flitting in and out on stage. At times, it indeed becomes difficult to keep pace with their constant exits and entries.

The play also lacks in its writing. In fact it ends rather abruptly with Saher leaving the Professor after spending a night together. The note she leaves for Mishra reminding him of a meeting 15 years ago leaves him baffled, and he cries out her name in hopeless entreaty. We are reminded of Edgar Allan Poe's famous saying, ''All that we see or seem is but a dream within a dream.''

The characters are sketchy and fail to make an impression. Saher's character makes us wonder if she is suffering from hallucinations. The only saving grace is the strong performances by Pankaj Kapur and Supriya Pathak Kapur. The other characters simply serve as superfluous accompaniments without any purpose, just as the almost incoherent meanderings in the play.

*Farida Khanzada is a senior writer in the entertainment industry. She has previously worked with Screen and has handled their theatre page.