Direction : Isheeta Ganguly
Writer : Isheeta Ganguly
Cast : Ira Dubey, Mahnaz Damania & Barbie Chakraborty, Chriss Ann Perreira


SUNDAYS WITH CHITRA AND CHAITALI Play Review
---
| | |
| --- | --- |
| | SUNDAYS WITH CHITRA AND CHAITALI Review |
Schedule
No upcoming shows.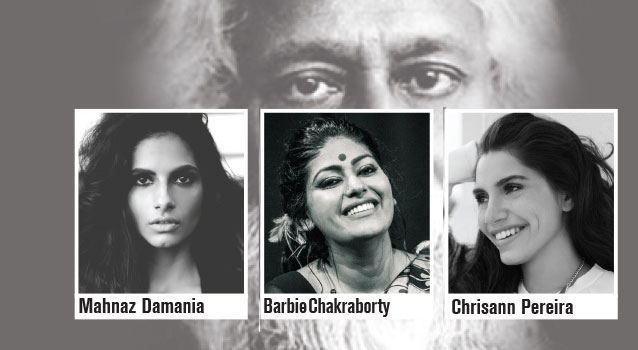 SUNDAYS WITH CHITRA AND CHAITALI, which opened at the NCPA's Centerstage festival in 2017, is both serious and sexy, replete with trendy witticisms, ripened to a chic South Bombay drama on gender. The play follows weekly meetings between two girl friends Chitra and Chaitali. A delicate family and relationship drama slowly unravels through a playful repartee between the two eponymous characters. Playing with temporality and myth, two parallel stories converge with dreamy ease. The play draws from Rabindranath Tagore's Chitrangada, which tells the tale of the warrior princess Chitra's crisis of identity, as she grapples with the expectations that Arjun from the Mahabharata has from her. It hinges upon the lives of the polar opposite best friends Chitra and Chaitali.

The narrative becomes predictable though even as its comments on gender can be appreciated. Arjun and his modern avatar are confined to the unexplained oppressor, falling short of what may have been a more engaging and cohesive drama on sex and gender. Mahnaz Damania as the modern day Chitra, and Chrisann Pereira as Chaitali, complement each other to the tee, as they play off each other in a manner that is engaging and even magical at times.

Chrisann Pereira deserves a special mention. She has great presence and is an undeniably talented, natural, nuanced and alive actress. She is cast perfectly and shines bright. The sorrow, grace and humour which are inherent to her character, are all developed with subtlety and finesse. This is just her second play yet. An actress to watch out for.

The set is bare, save for two chairs. The background with the screen offsets the sparseness as the scenes alternate between French bistros and lush green Manipur. Chitra and Chaitali's banter - from Osho to Salman Khan to mint lubricant, find a natural rhythm. In contrast, the Manipuri warrior princess who epitomises the mythical Chitra is theatrically styled; her diction and movements occasionally over dramatised. She even breaks out into a dance routine at one point. The play work stylistically as a whole and the music composed by Pritam adds to the ambiance.

Written and directed by Isheeta Ganguly, SUNDAYS WITH CHITRA AND CHAITALI, may not delve deeper into its core premise and motivations, but its heart is strong and steady, and its tragedy, palpable.

*Manvi Ranghar is an actor, writer and environmentalist from Mumbai. She studied Literature and values freedom.