Schedule
No upcoming shows.
There is this app called 'Talli Tuesday' which you can use to set up a blind date for yourself. There is also a generous bar that can help you conceal your nervousness with the entire business or maybe you just want to enjoy a good drink while you settle into the experience of getting to know your blind date. Why 'Tuesday'? Perhaps because it phonetically rolls off the tongue more easily in combination with 'Talli', and makes for a catchy title.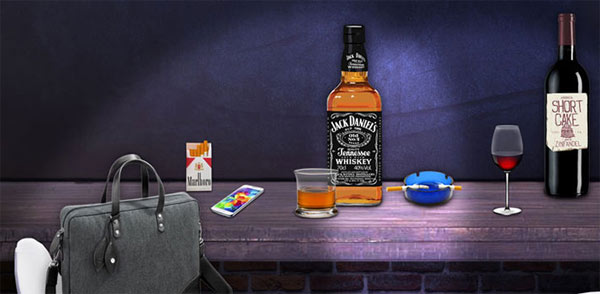 The two hour roller coaster ride journeys through five separate stories bound by the singular human need for companionship and love. The stories give us a glimpse of the pathetic battle that many fight in search of love. This is perhaps why the stories will resonate with most audiences. The stories are quirky and play on our deeply held insecurities and the hollowness of fragile relationships that we desperately hold on to. The humour is intentionally loud and in your face. TALLI TUESDAY, written and directed by Amitosh Nagpal, attempts to display human hopelessness - warts and all, as the search for love becomes a desperate hunt.

The first two narratives are backed by strong scripts and energetic performances. Nora Fatehi plays the seemingly charming girl yearning for love as she neurotically reminisces her past lovers while her date attempts to serenade her with his guitar. The desperation of failed relationships is explored unapologetically and the pathos in her unhappy laments is funnily narrated. Vishwas Kini is clearly enjoying himself as he plays the bewildered date stuck in an inextricable situation.

The second narrative is equally racy and engaging with the not-so-novel idea of a husband and wife coming face-to-face on a blind date. Rum flows as boisterously as the obvious sarcasm. Neelima Sharma plays the shrew to the gallery even as the sprightly husband played by Maneesh Verma attempts to make sense of their farcical marriage. This one serves a standard plot with the usual cliches and is elegantly carried through by some fine performances.

The third narrative steams on energetically, without any intermission. This is where the play perhaps peaks with Purnanand playing a son of the soil from the lower income strata with colloquial humour. This one is literally lost in translation since the protagonist of this story is looking for a conversation with his date. A conversation comes expensive, as his date played by Anuradha Mukherjee, advises him even as he reminisces about his home and lost love. If it wasn't for the bathos that this narrative sloppily ends with, it would have carried itself quite elegantly, but the writer gets carried away with needless melodrama.

The fourth and fifth stories run downhill and slip into forced performances with scripts that could have been tighter and with stronger punches. Jahnavi Dave, Vipin Heero, Rahul Bagga and Ankita Srivastav bravely salvage their pieces through their own confident personas and cheery gumption even as the script fails them and groans under the expectations that get created with the first three stories. TALLI TUESDAY makes an engaging watch for most of the two hours on any day of the week. Watch it if you are searching for love or if you think you have found it.

*Anil D'Souza enjoys commenting on drama and its versatility in mirroring our lives.